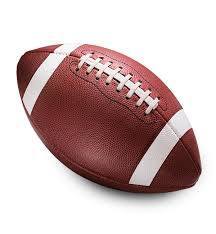 The Football Horizon At Crest Ridge
Brett Gray
Friday, November 22, 2019
The following information is provided by Crest Ridge Athletic Director, Linda Heishman. This is meant to provide a background of why this is a real-time topic at Crest Ridge. There will be a public football forum taking place this Sunday, November 24th immediately following the Fall Sports Banquet at the Johnson County Fairgrounds. All those interested about the future of Crest Ridge football are welcome to attend. We anticipate the forum starting at about 8:00pm. Thank you--Brett Gray.
Two years ago, both the I-70 Conference and the Kaysinger Conference became concerned about the future of 11-man football in the area. Several small schools in the area had decided to make the change to 8-man football. In preparation for that and thinking of protecting schedules, the 7 remaining 11-man football schools in the I-70 and the 4 remaining 11-man football schools in the Kaysinger Conference layed out full schedules for the 2020-2021 school years. At that time, we thought we would be ahead of the curve of schools moving to 8-man football but as the last two years progressed, we predicted that possibly 1 or 2 of the 11 teams would possibly go the 8-man route. Little did we know that our plans would change dramatically over the last 2-3 weeks. Rumors began this fall about Santa Fe moving to 8-man this coming year due to low numbers. As they met with schools in northern Missouri, they looked at joining a newly formed 8-man conference. In looking at participation numbers, Concordia began to consider the 8-man option or co-oping with St. Paul and very quickly a domino effect began in the conference. Within the last week, Santa Fe, Sweet Springs and St. Paul have decided to go to 8-man football. Wellington has decided to remain 11-man for now. This would leave only Crest Ridge, Wellington and Lone Jack in the 11-man format. With 5 schools playing 8-man football, they would now compete for the I-70 conference football championship. On Tuesday of this week, I-70 conference schools, 11 man Kaysinger schools, (Windsor, Tipton, Lincoln, Cole Camp) and Adrian, Midway (the only two schools from the WeMo Conference to remain 11-man for next year as both Archie and Jasper will move to 8-man next year) met. In addition, Russellville attended the meeting. At that meeting we discussed everyone's situation and worked out several schedule options depending on who might stay 11-man.
FOOTBALL FACTS
A schools enrollment for grades 9-11 must be under 150 in order to participate in 8-man football (CR is at 130).
2019 Football Season 27 schools participated in 8-man football - enrollment ranged from 1-150. Class 1 enrollment ranged from 1-195. (64 teams)
2020 Football Season at least 8-10 additional teams moving to 8-man enrollment for Class 1 will rise which could bring Lexington, Higginsville and Holden into Class 1 football.
Option 1: Crest Ridge to Remain 11 until conditions change
Pros

Goes with Tradition

Coaches, players and fans familiarity with the game

Full JV schedule possibly

Full Varsity schedule

New football only conference will be formed

Cons

Level of competition will increase each year

Not able to compete for I-70 Conference Championship in football

Post-season competition will continue to be against larger schools

Limited JV schedule possibly

As more schools move to 8-man larger schools will trickle down to the Class 1 64 team bracket

Distance to competition will change
Option 2: Crest Ridge to remain 11-man for the next 2 years (2020-2021) and transition to 8-man in 2022
Pros

Gives time to prepare

A reasonable schedule against schools of similar size for the regular season is a current option

Full 9 game schedule for the next 2 years

New football only conference will be formed

Cons

Puts Crest Ridge behind the other I-70 schools in preparation and experience

Regular season competition will be tougher

Post-season competition will be more challenging as more schools move to 8-man larger schools will drop down to Class 1

Potential scheduling issues for the future

8-man teams may or may not have JV squads
Option 3: Crest Ridge to move to 8-man in 2020
Pros

Compete for the I-70 Conference Championship

Distance to competition less than 1 hour

Possibility of a full JV schedule

Outlook for continued participation at 30-35 with more players getting addition playing time with more JV quarters.

Potential for greater competitive success in the regular and postseason

Conference will fill 6 of 9 game schedule

Cons

Goes against tradition

Unfamiliar to the format (coaches, players, fans)

Possibility of not filling schedule the first 2 years

May impact residency decision of people in the district who want their student to play 11-man

Challenge of initially filling the remaining 3 games in the schedule

Potential for less playing time due to fewer players on the field

JV may have a full schedule but may not

Available coaching staff may be limited

Distance to competition may increase
Current Break down of Schools by Enrollment
8-MAN

Appleton City - 86

Archie - 125

Chilhowee

Drexel - 65

Jasper - 103

Northwest - 59

Osceola - 128

Rich Hill - 76

Concordia - 88

Santa Fe - 76

St. Paul - 191 **

Sweet Springs - 109

Braymer - 58

Norbourne - 52

Orrick - 69

North Shelby - 56

SW Livingston - 37

Stewartsville - 54

11-MAN

Adrian - 155

Carrollton - 189

Cole Camp - 156

Lone Jack - 165

Lincoln - 107

Wellington - 94

Skyline - 151

Tipton - 159

Midway - 105

Sherwood - 182

Windsor - 155

Fayette - 130

Marceline - 136

Slater - 97

East Buchanan - 156

Mid Buchanan - 149

North Platte - 112

Gallatin - 125

Knob Noster

Holden - 257

Lexington - 203

Higginsville (Laf) - 212