Don't forget to bring your dollar bills and spare change to buy yummy baked goods before the Elementary Christmas program tomorrow night. All proceeds benefit the Dolly Parton Imagination Library which provides a book a month to our kiddos who aren't in school yet.

Crest Ridge Elementary's Christmas Program An All-American Christmas is tomorrow, December 8, at 7:00. Shuttles will be running from the high school beginning at 6:00. We will live stream the program on the Crest Ridge Cougar Pride Facebook page. We will also have a recording to watch on YouTube Friday afternoon.

CRE Wednesday Newsletter 12/8/22 @ 7pm Christmas Program (Students arrive by 6:45) 12/12-12/16 Countdown to Break Spirit Days 12/15 Wendy's Fundraiser for Seniors 2023 12/16 Half Day (ASC open until 5:45pm) 12/16 CR Basketball vs Leeton. ALS fundraiser. Class of 2023 Spaghetti Dinner. 12/19-12/2 Christmas Break -- NO SCHOOL, NO COUGAR CLUB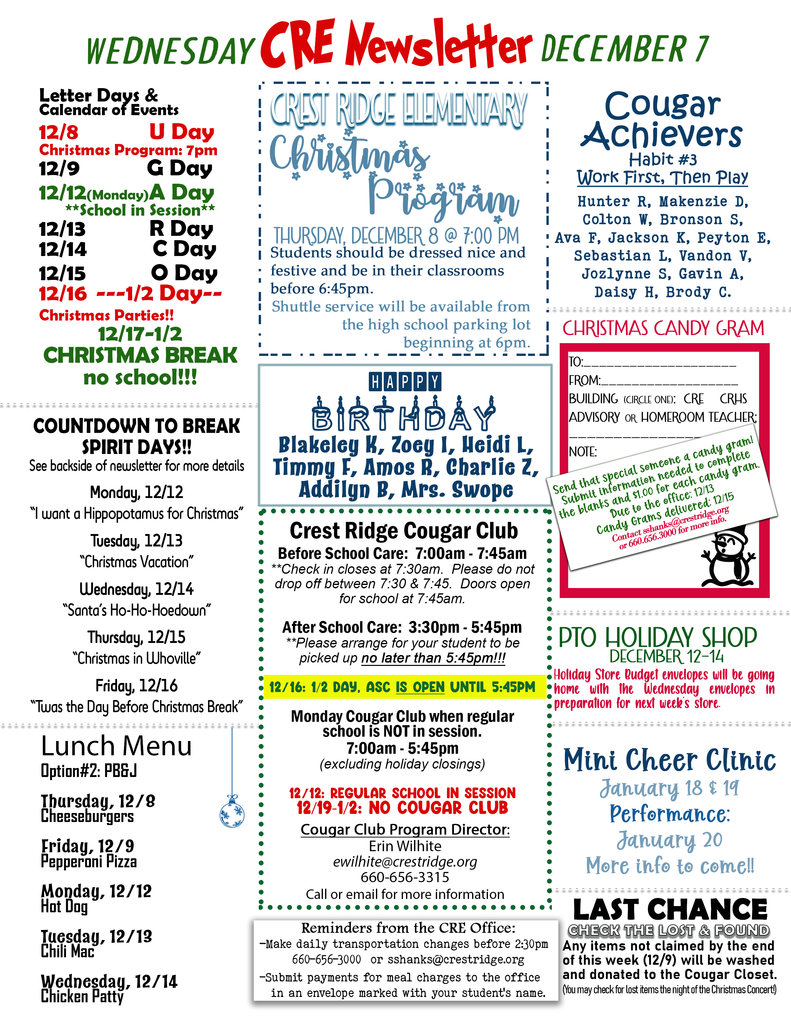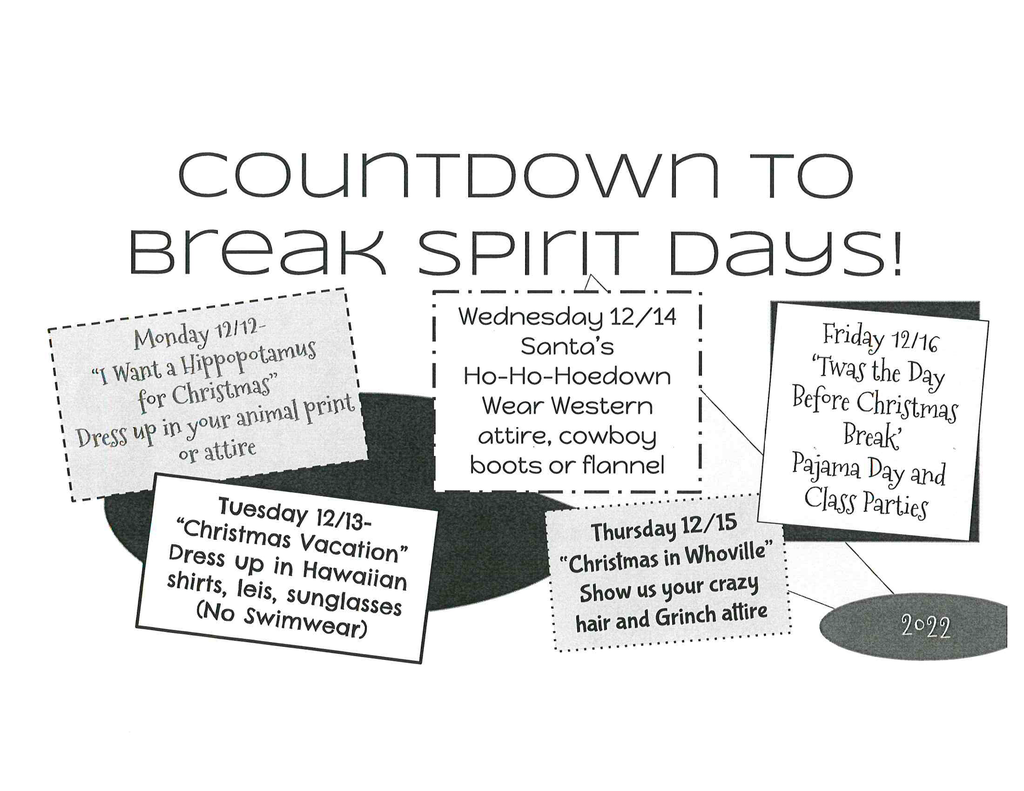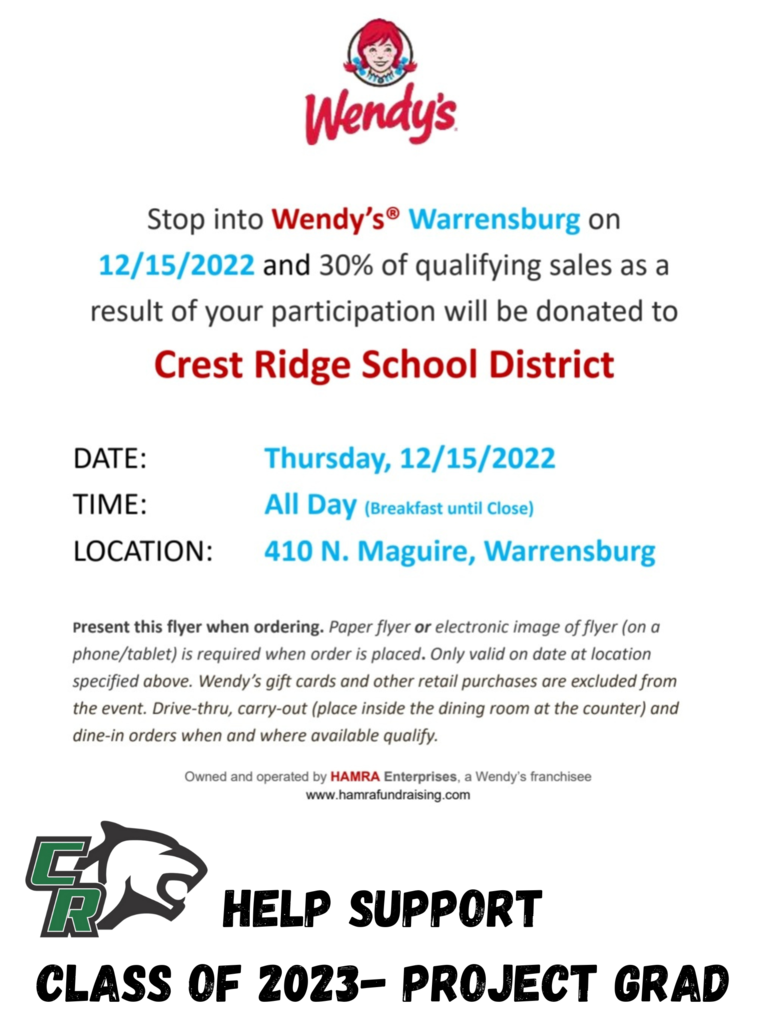 Our Lady Cougars fall to the Concordia Lady Orioles tonight in the first round of the 1-70 conference tournament at Sweet Springs 51-35.

If you are unable to view the Lady Cougar's game on the Sweet Springs YouTube channel, you can listen in at 102.9 KMMO.com.

Tonight's Conference Girl's Basketball game will be live streamed on the Sweet Springs Activities You Tube channel. 5:30pm

JH Basketball tonight vs Santa Fe update. Santa Fe does not have enough girls healthy to play tonight so the Boys A team will play at 5:30pm. We will only have that one game tonight.

Crest Ridge Elementary is excited to present An All-American Christmas Thursday, December 8 at 7:00pm. Shuttles will start running from the high school lot at 6:00pm. Students should be in their classrooms by 6:45.

I-70 Conference Basketball tournament 2023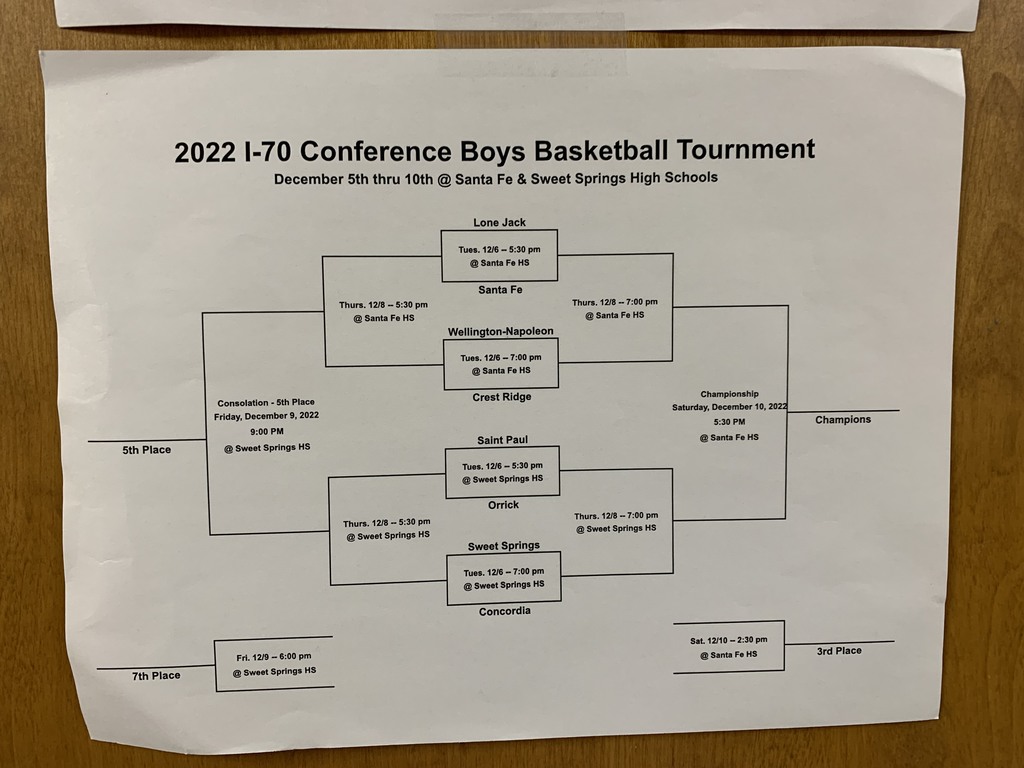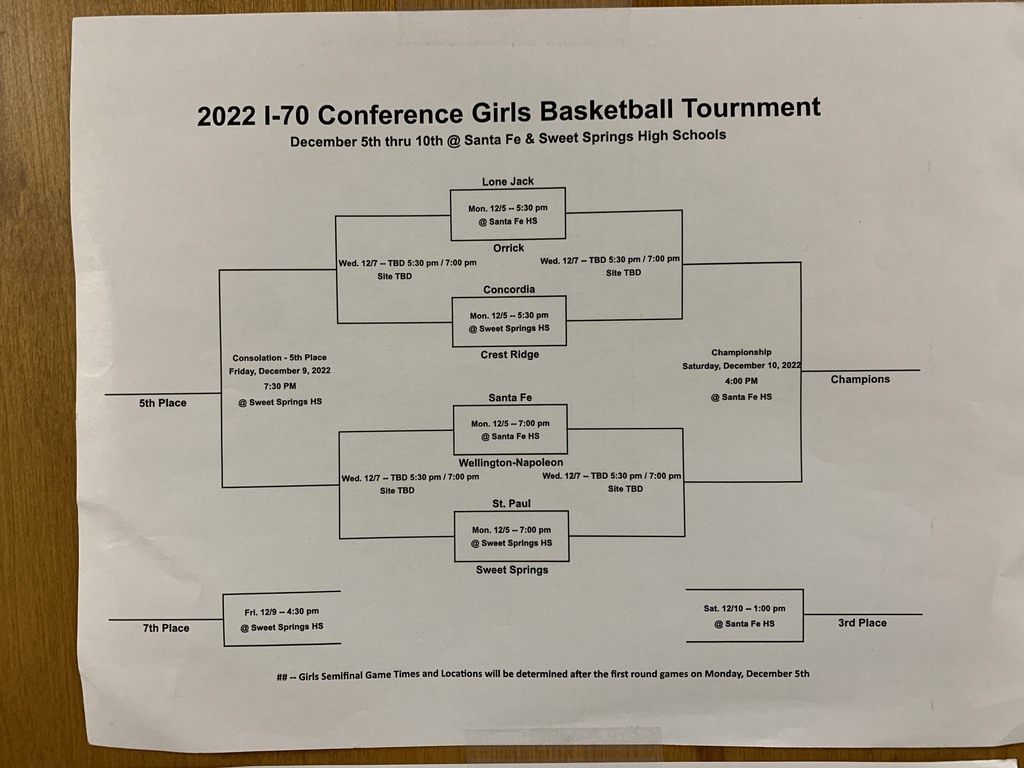 Come join us for the MS & HS Band Concert Tues, Dec 13 at 6:30pm 🎄🎶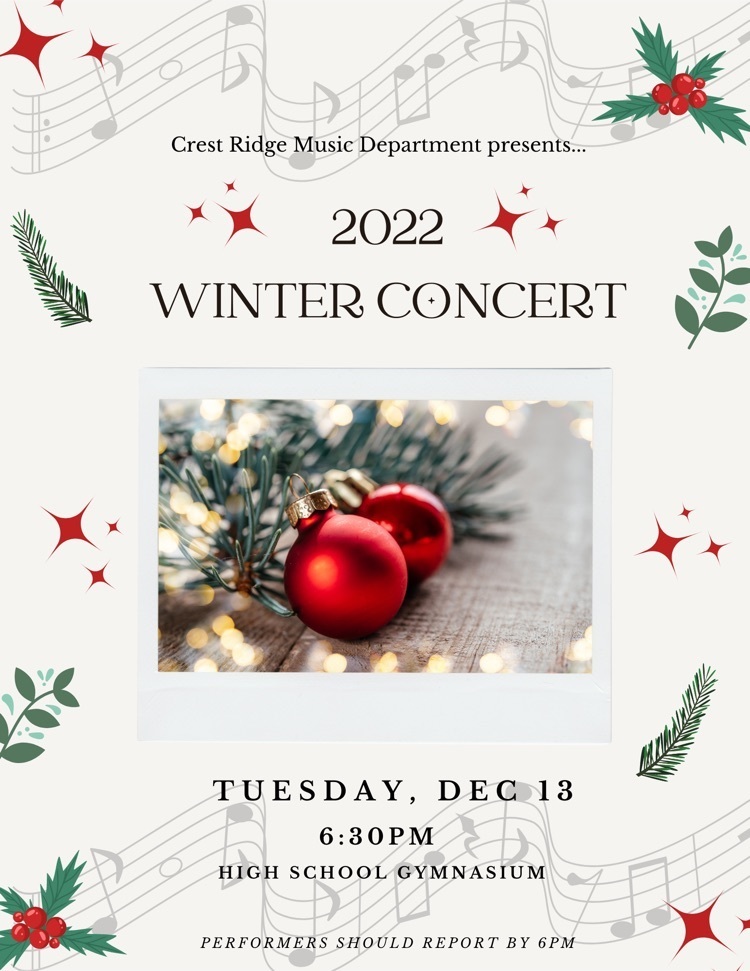 CRE students were greeted by the CRHS Boys Basketball Team and Coach Schmidli this morning!! Our students loved it! Good Luck Tonight!! #gocougars

Lady Cougars fall to the Holden Lady Eagles tonight 38-24.

CRS Students, Parents, and Guardians: the 1st semester will end on December 16. It seems that there may have been a misprint on the school calendar, but the semester ends at Christmas Break. Call or email any questions.

CRE Wednesday Newsletter 11/30/2022 Please bring in canned foods for JROTC food drive by FRIDAY 12/2 Christmas Program: 12/8 @ 7pm Send a Candy Gram! Deadline 12/13. Delivery 12/15.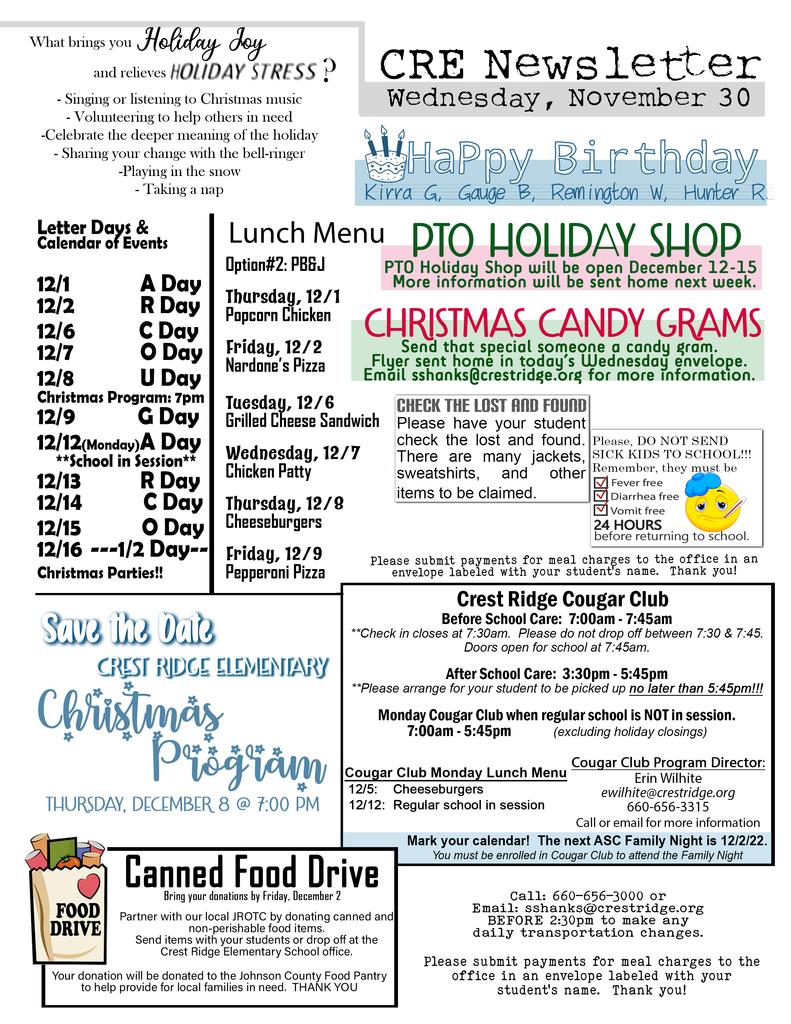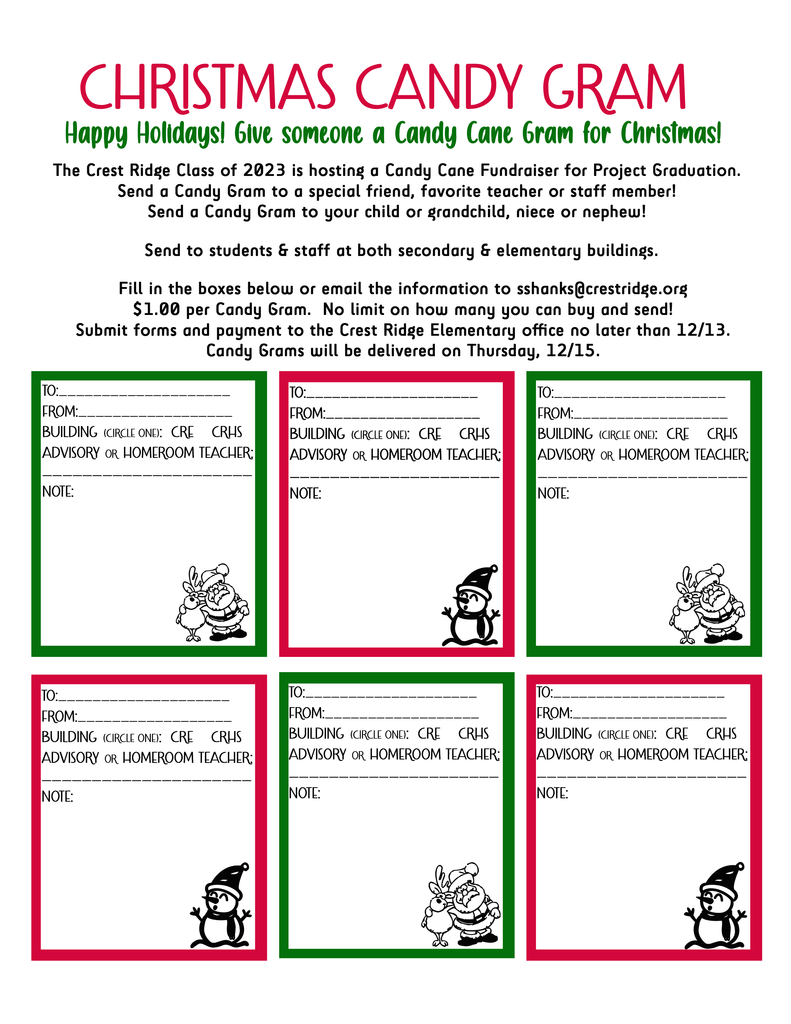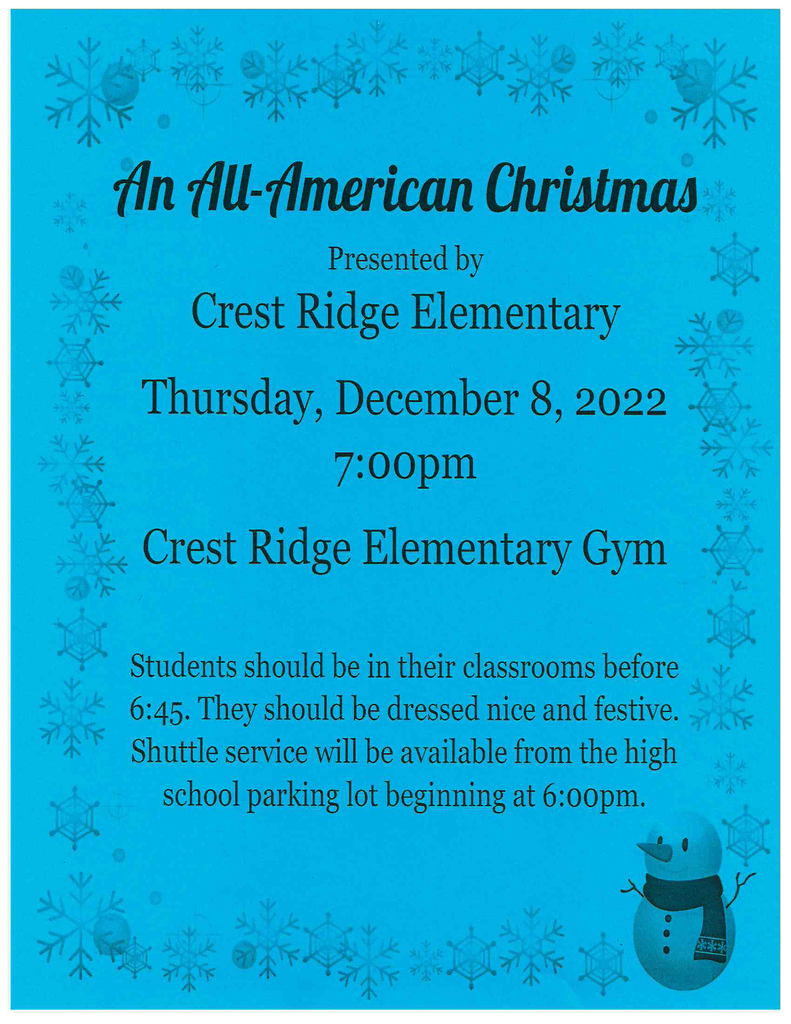 Tuesday night's JH BB game at Lone Jack will be played at their elementary. 600N Bynam Rd. It is north of 50 Hwy

MS/HS Winter Sports Picture order code: The online order code for winter sports photography is 71704XA from Inter-state.com/order

Elementary Christmas Program, December 8 @ 7pm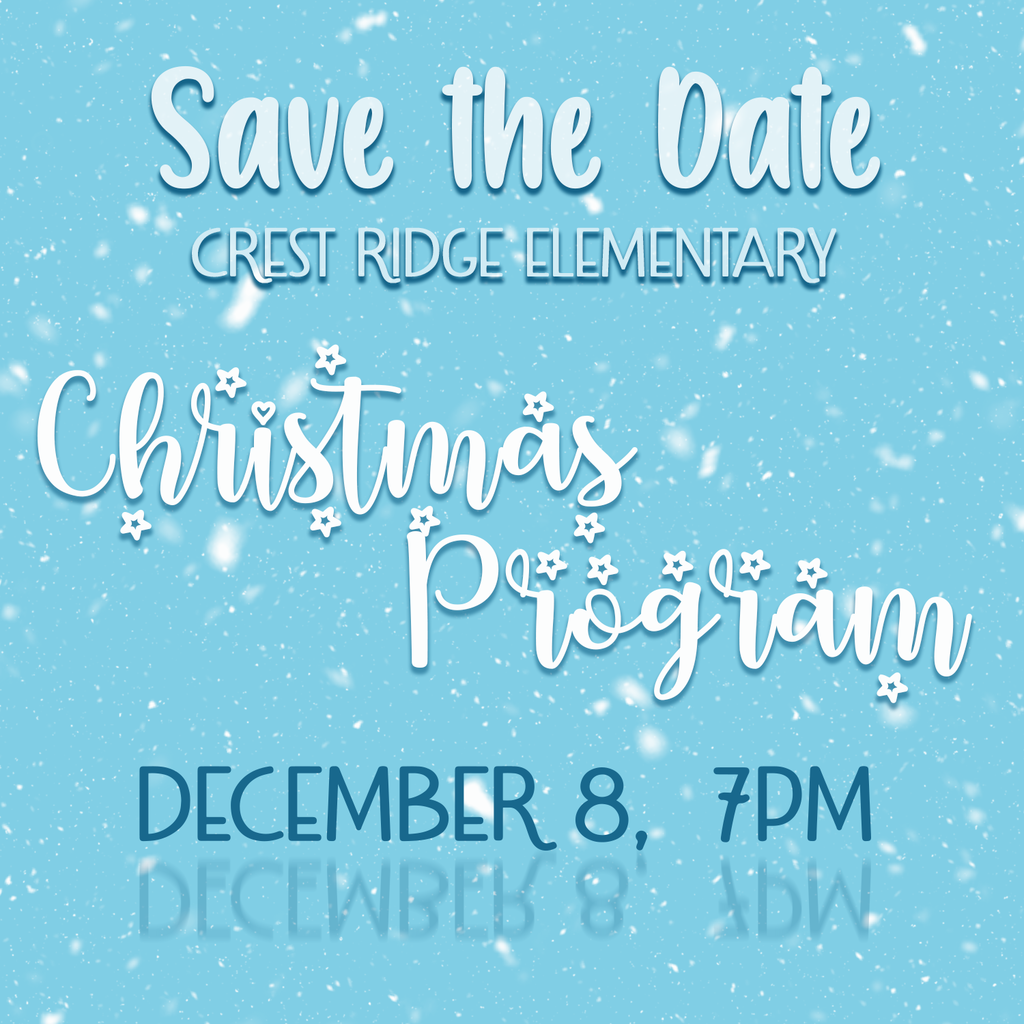 Our Cougars Picked Up Two Big Wins Tonight Against the Green Ridge Tigers! Our Cheerleaders did an awesome job cheering us on!!! Way to Go CRHS!!!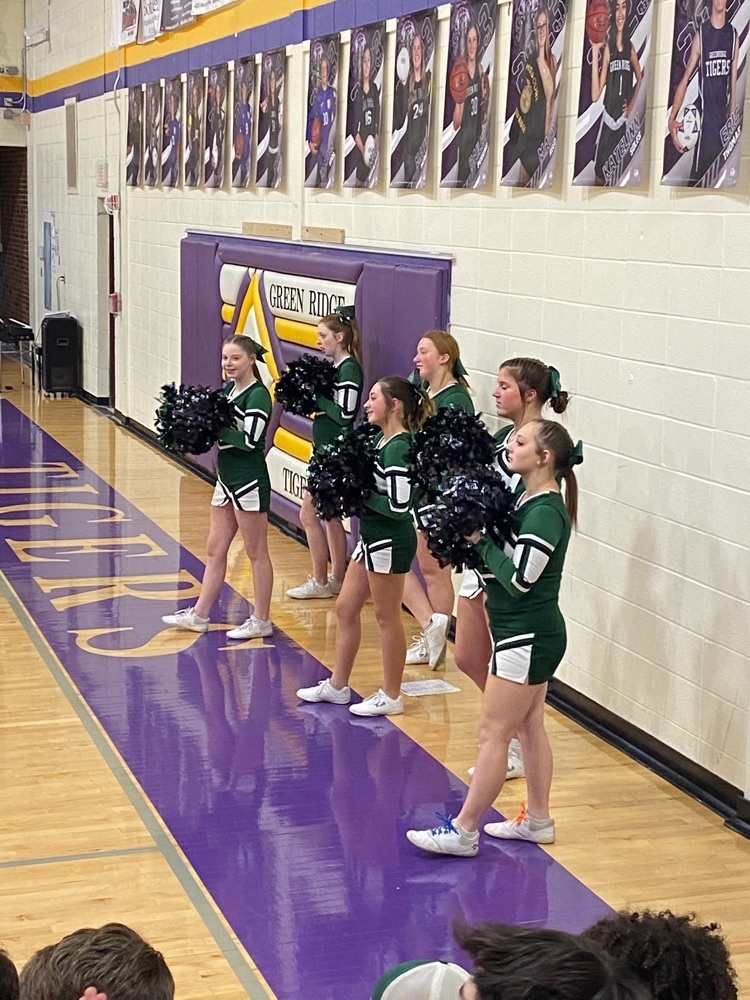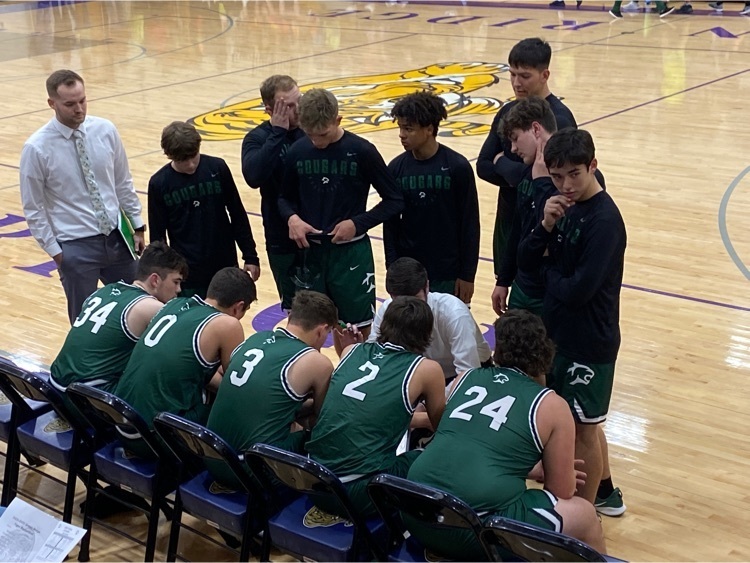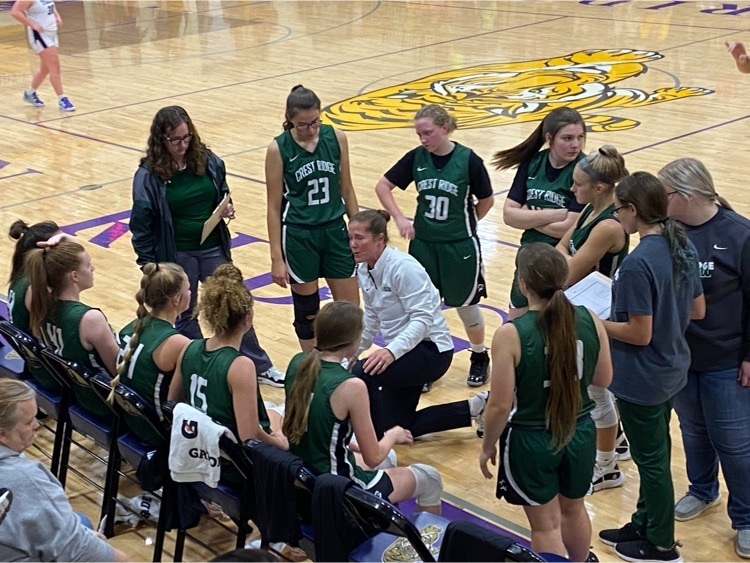 11/16/2022 CRE Newsletter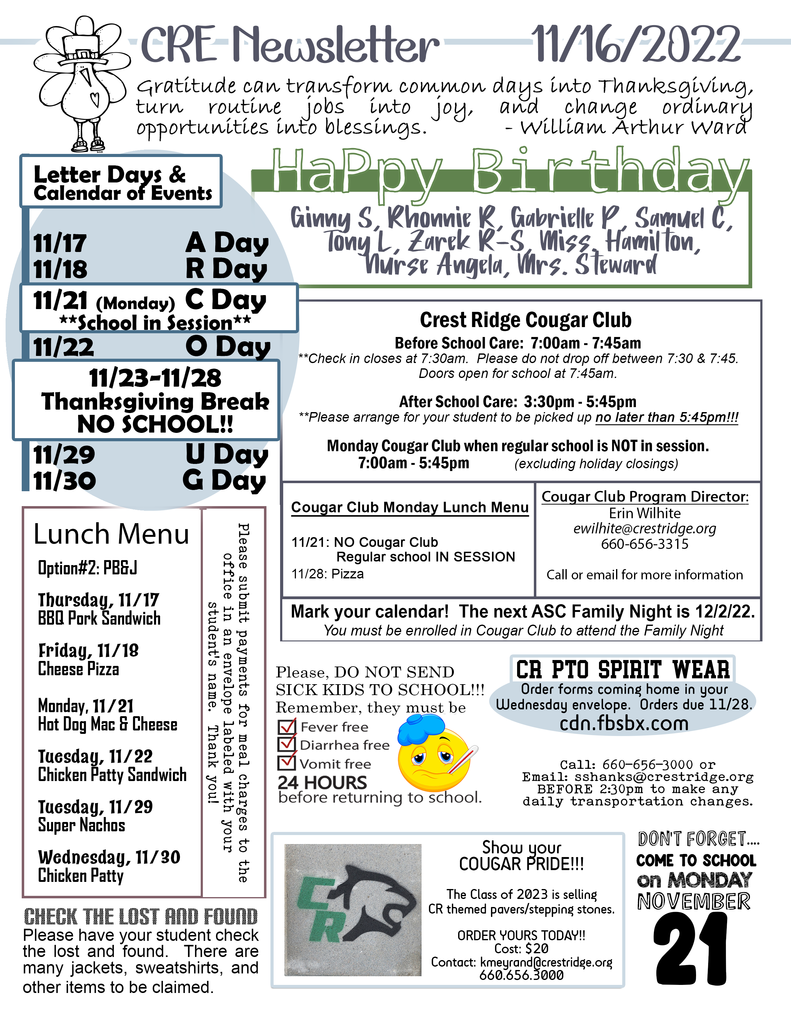 Tonight's HS boys Basketball action can be found on the Russellville Activities 2 You Tube Channel.