Baseball for tonight is canceled 4/7/21

Softball is cancelled for tonight 4/7/21

Important Upcoming Football Player/Parent Meeting! Co-Op Q&A + Summer Schedule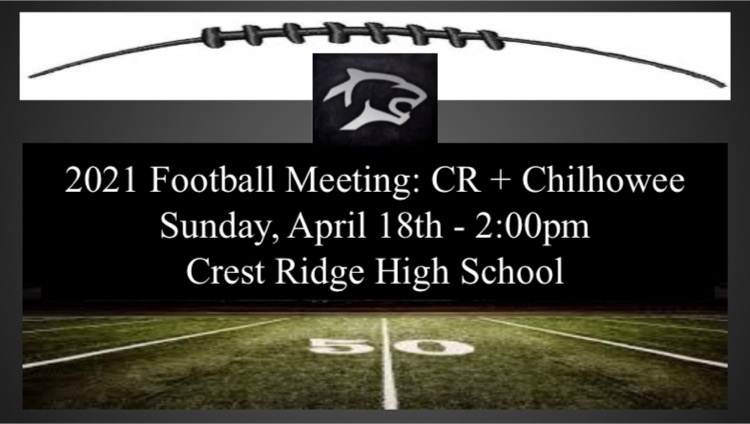 Cougar Club E-Sports is cancelled for Thursday, 4/1.

03/31/21 CRE Newsletter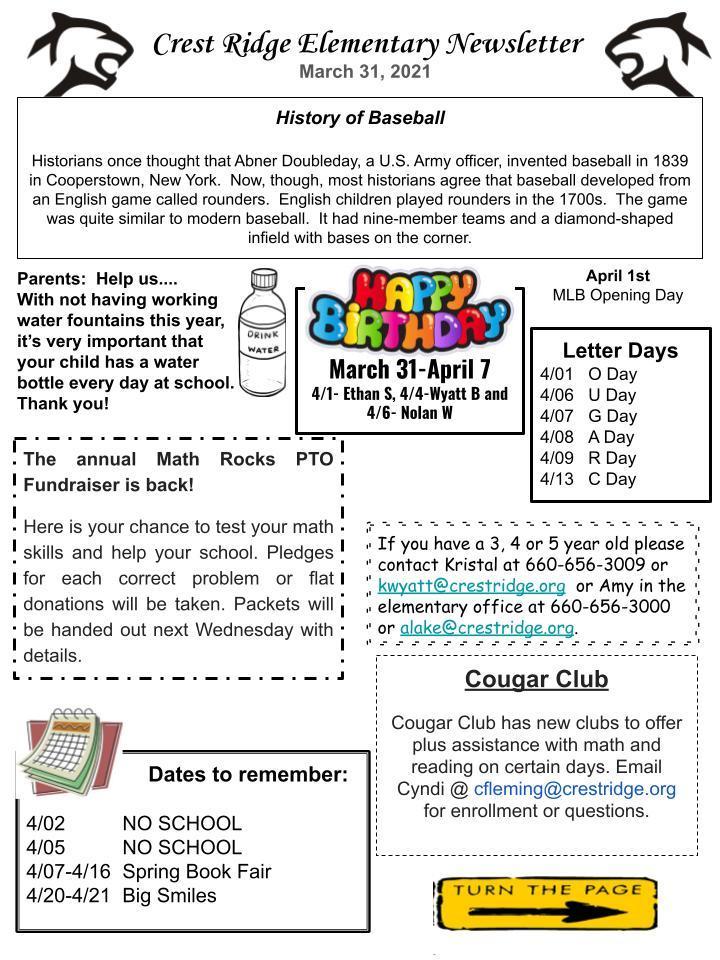 Cougar Club E-Sports is cancelled for Wednesday, 3/31 and has been moved to Thursday, 4/1.

Cougar Club Girl's Workout with Coach Woolsey is cancelled for today and Wednesday.

The winter sports banquet will be live on the Crest Ridge Cougar Pride Facebook page Sunday 3/28 at 5:00pm

CRE Newsletter 3/24/21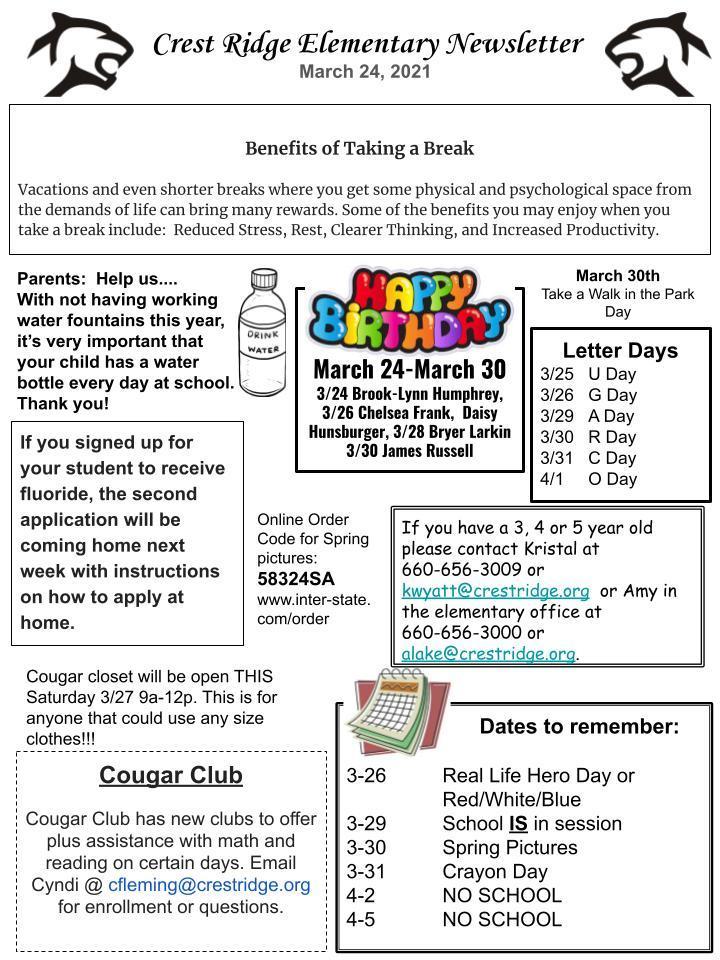 Baseball tonight at Knob Noster has been cancelled

Due to the continued rains, softball tonight here at Crest Ridge is cancelled.

Cougar Club Drama Club is cancelled for today, March 25th.


The track meet tomorrow at Sherwood has been cancelled due to the weather.

The Cougar Closet will be open this Saturday, March 27, from 9am to 12pm. Any Crest Ridge family interested in free clothing is welcome to come. All sizes baby, toddler, youth, and adult!

Cougar Club Secondary has some tutoring options available. See flyer for more information.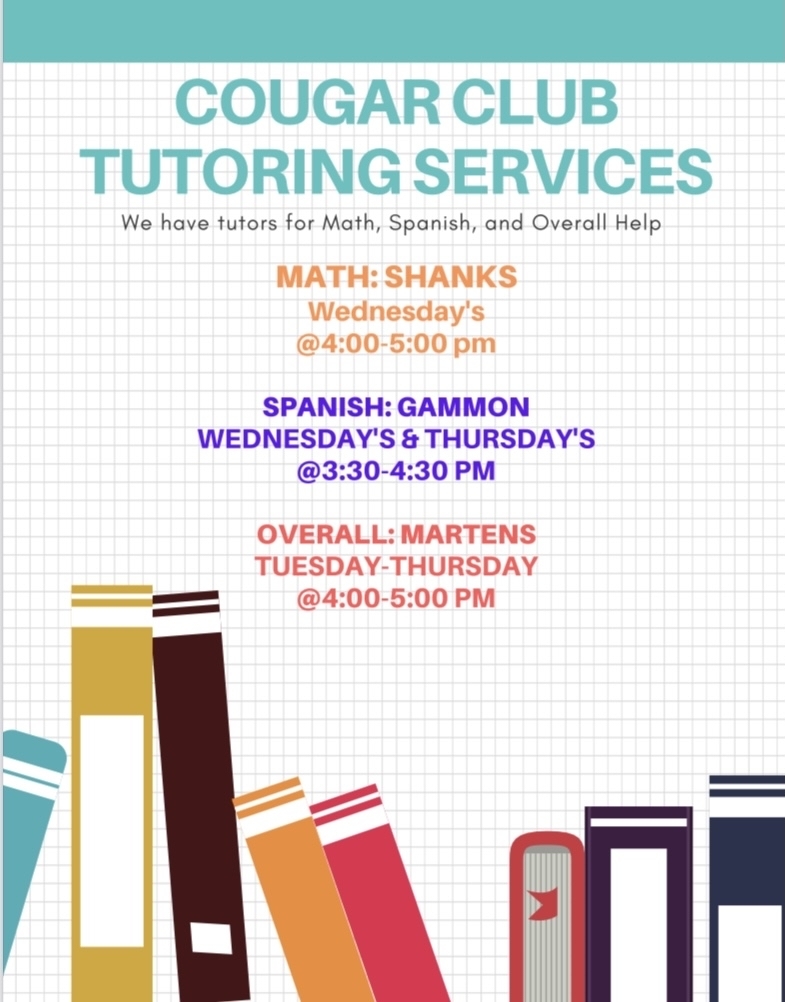 Tonight's game at Orrick has been canceled due to rain.

Cougar Club Workout Wednesday for the 24th has been moved to Friday, the 26th.

CRHS Baseball @ Knob Noster on Saturday 3/20 has been cancelled due to wet field conditions.

CRHS Due to the abundant amount of rain this week and the resulting field conditions, Softball and Baseball for this afternoon have been cancelled.