CRE Newsletter, 10/19/22 Picture Retakes 10/20 Parent/Teacher Conferences 10/24 Red Ribbon Week October 25-28 CRE Fall Parties October 28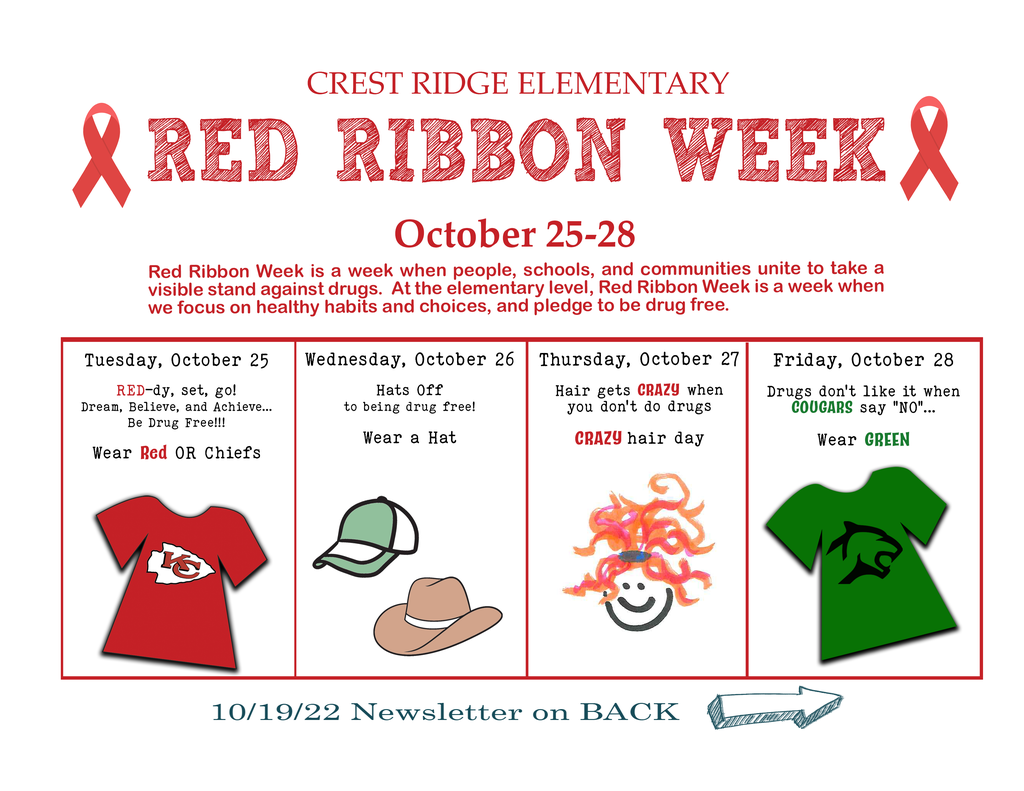 Kindergarteners-3rd Graders worked on building shape fences after reading "Creepy Carrots" in the library.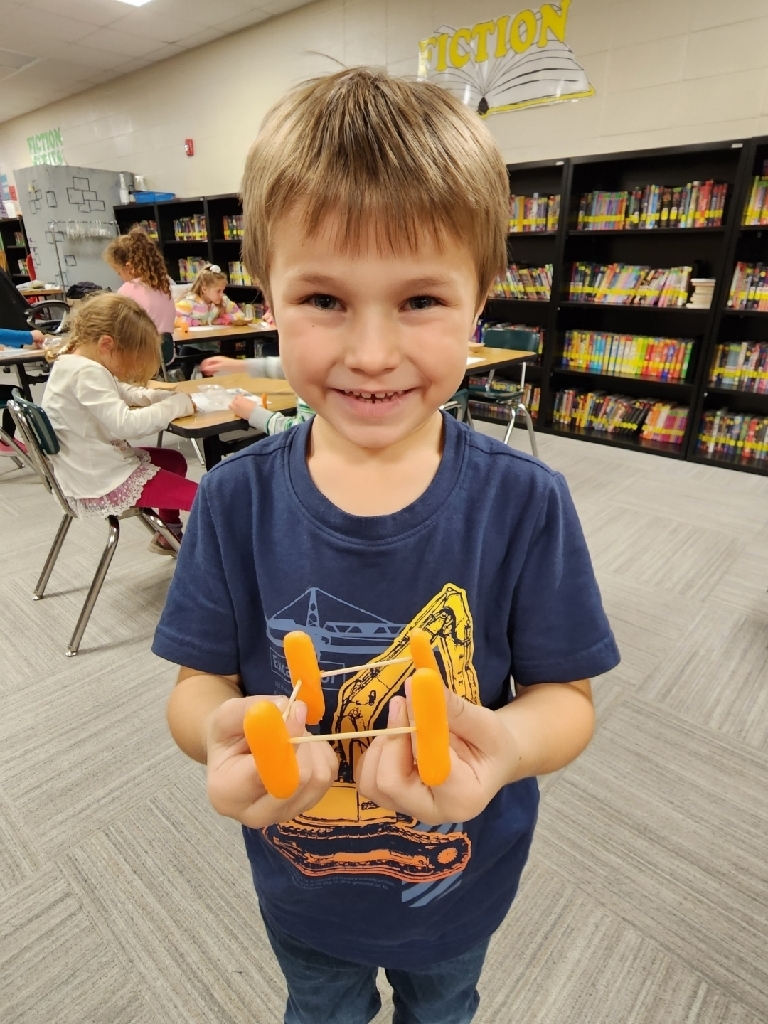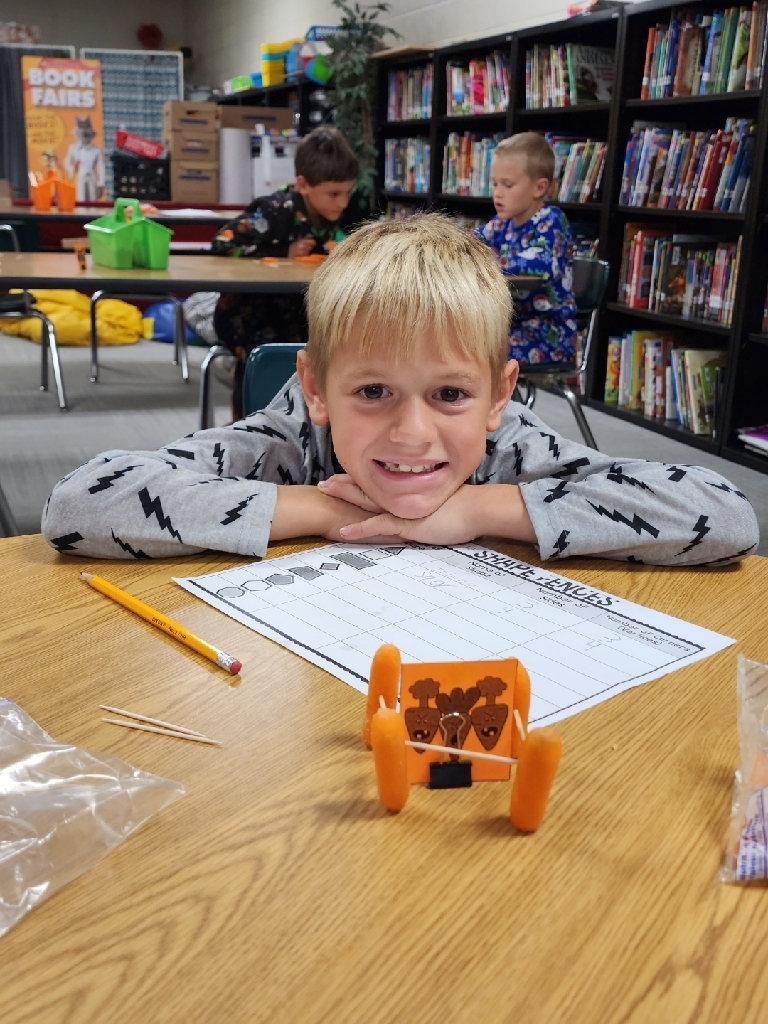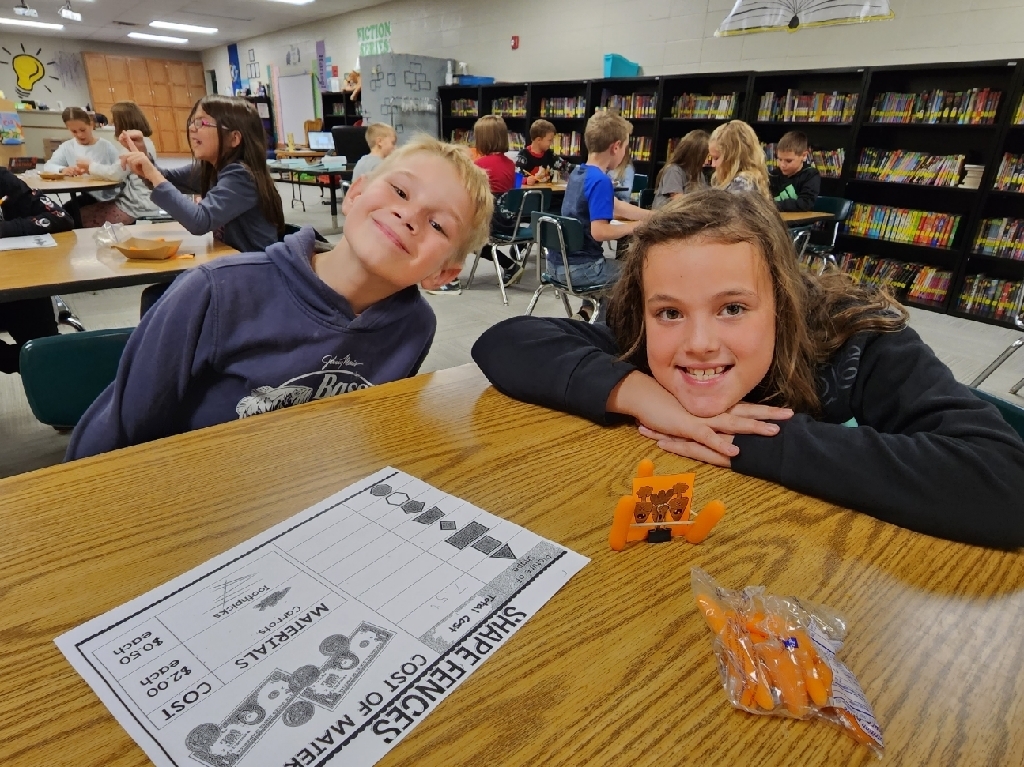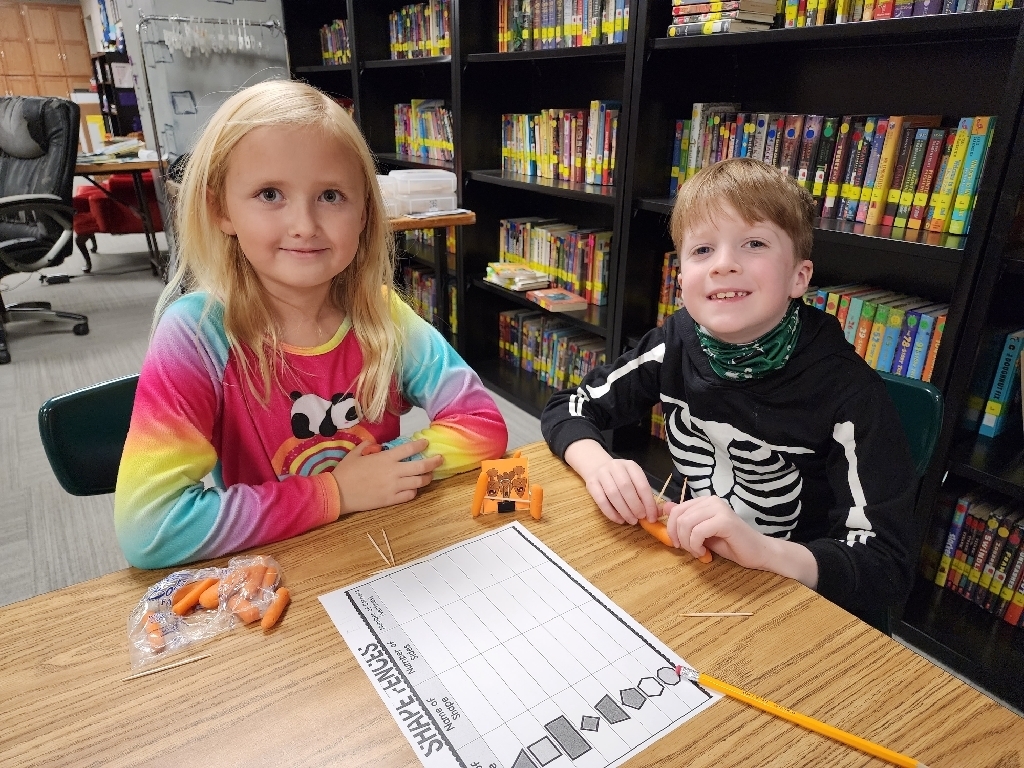 Our Lady Cougars fought hard and took the victory tonight against the St.Paul Saints! WTG!!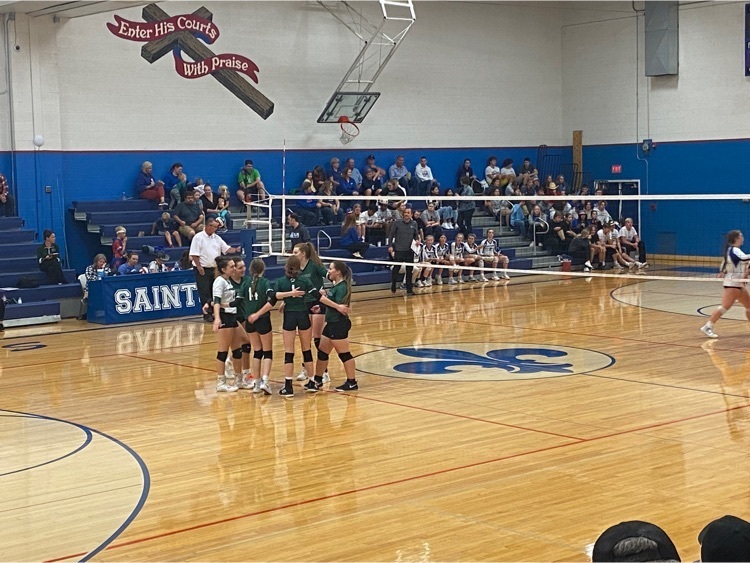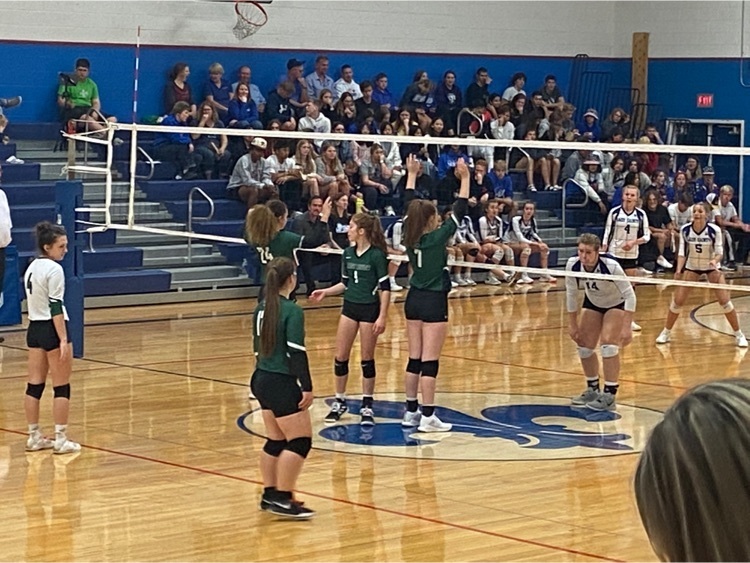 Picture retakes: Thursday, October 20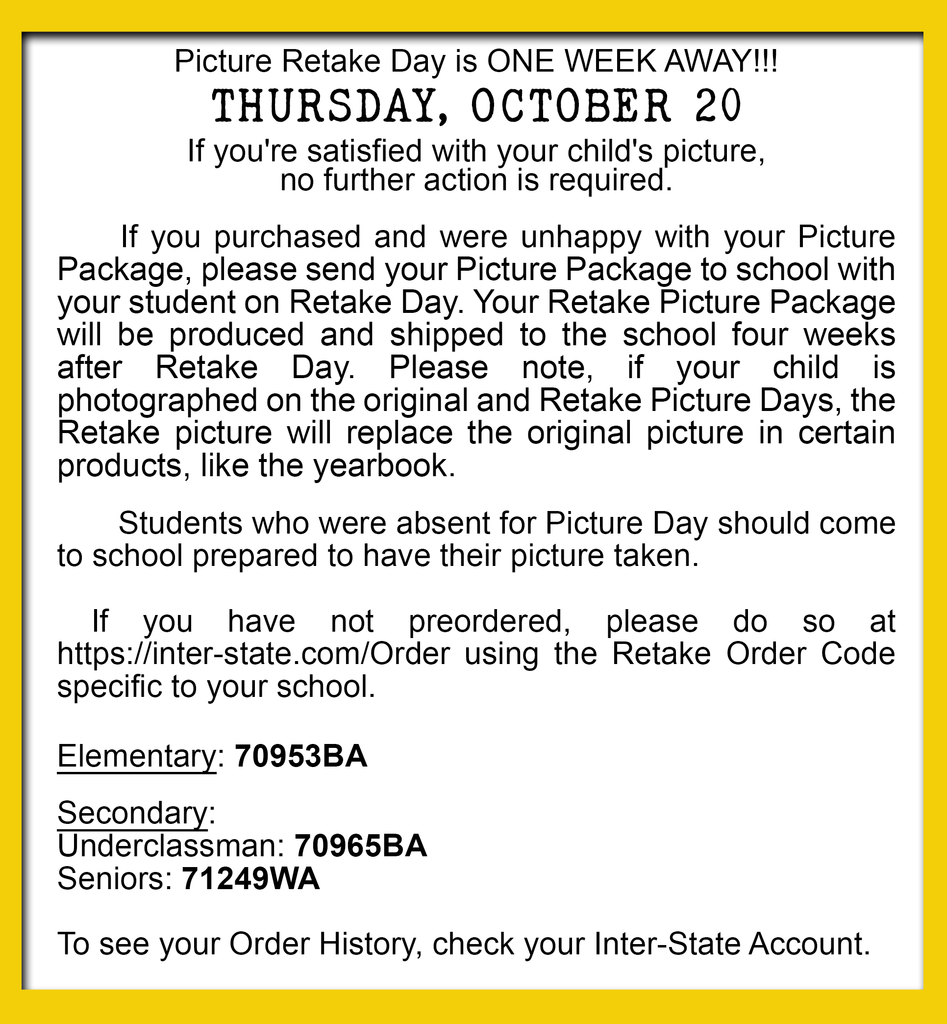 CRE Wednesday Newsletter, 10/12/22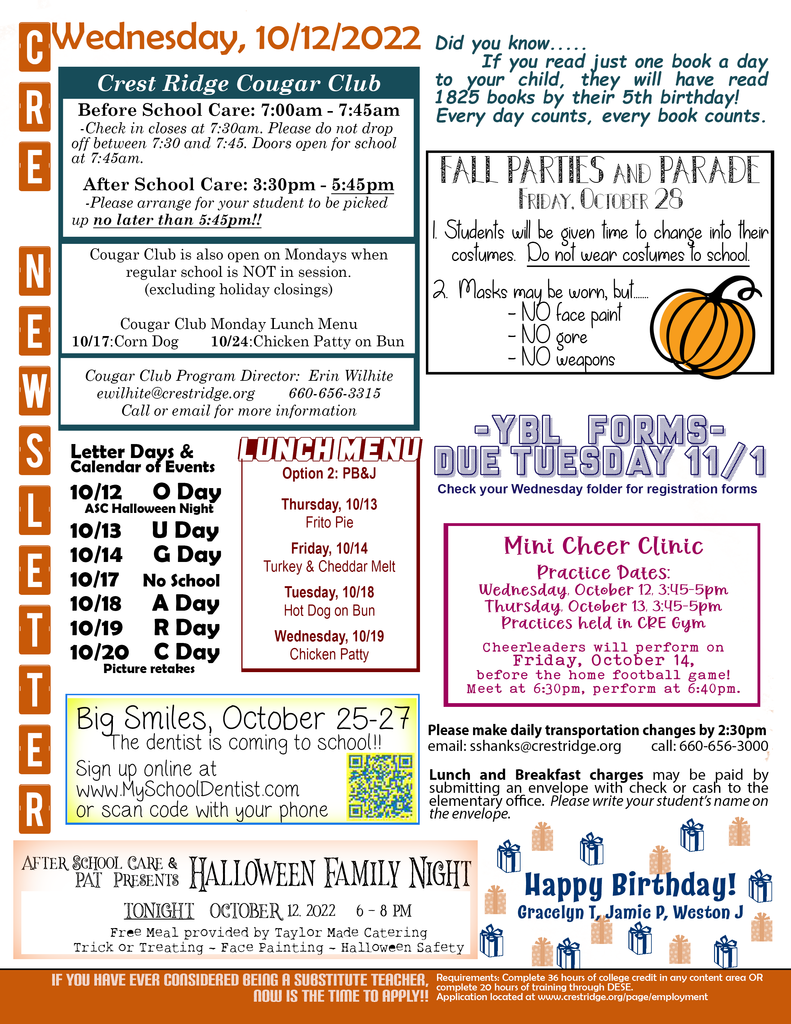 Dress Code: Just a quick reminder to students and families, pajama pants, blankets, pillows, capes are not approved attire. Also, bare midriffs and sagging pants are not allowed.

Help us take a stand against bullying by wearing blue tomorrow.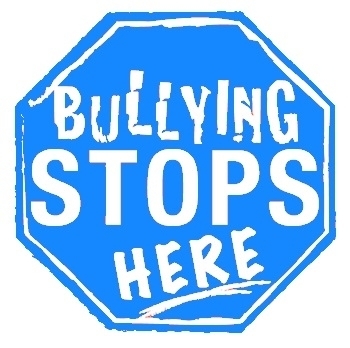 JH Football finished up their season with a heartbreaker of a loss at Adrian 22-30. Great season boys! Go Cougars!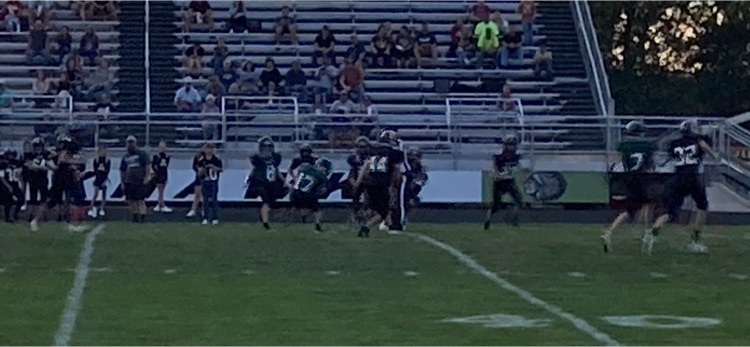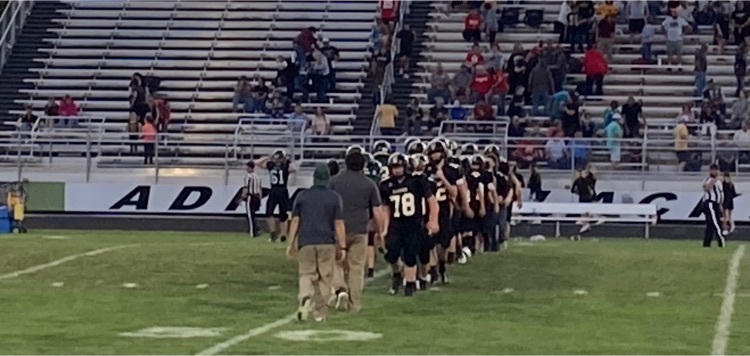 Crest Ridge High School Fall Sports Award Banquet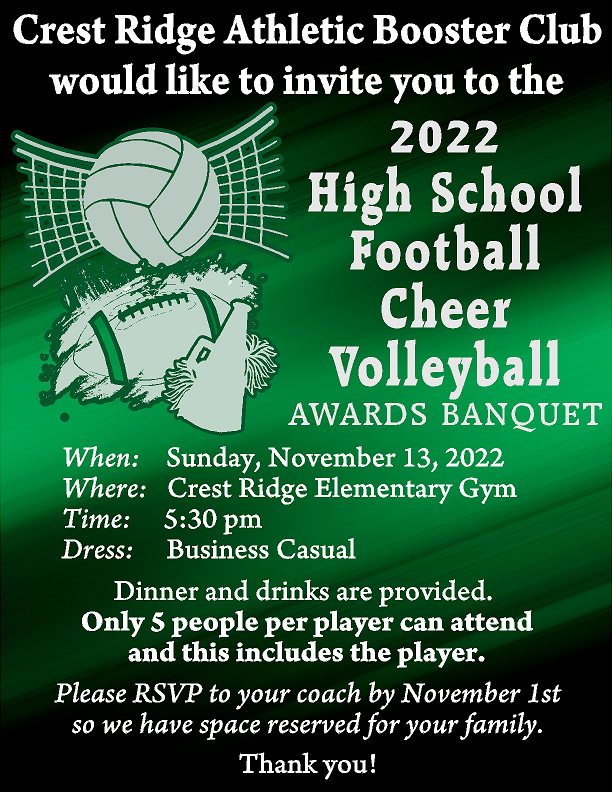 Thank you to all of the CRE Grandparents for visiting today! We had an amazing turn out and the kids put on a great performance. Special thanks to Mrs. Currence for organizing the day!! It couldn't have went better!!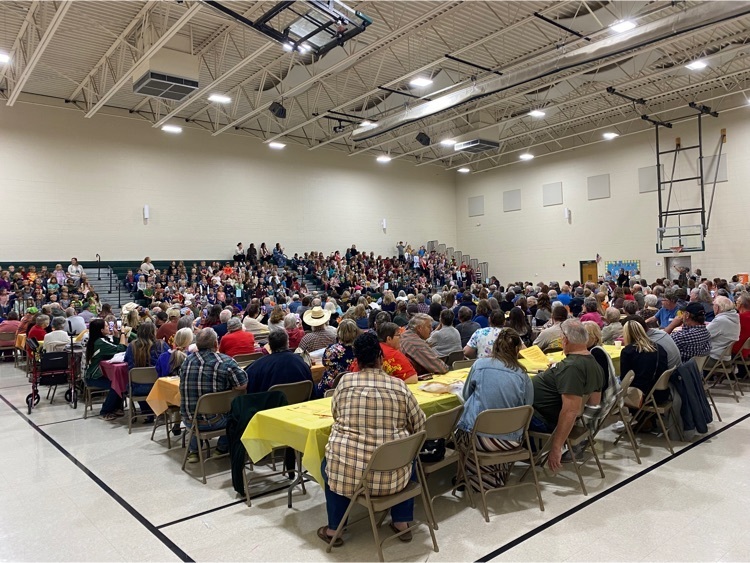 Just a quick reminder with MS basketball practice starting, all players must have their physical information uploaded to PRIVIT prior to practicing.

Another sweep! 🧹 Varsity Volleyball wins in 3 at home vs Wellington Napoleon. JV also victorious and JH picked up a win vs Knob Noster A. Way to go Lady Cougars!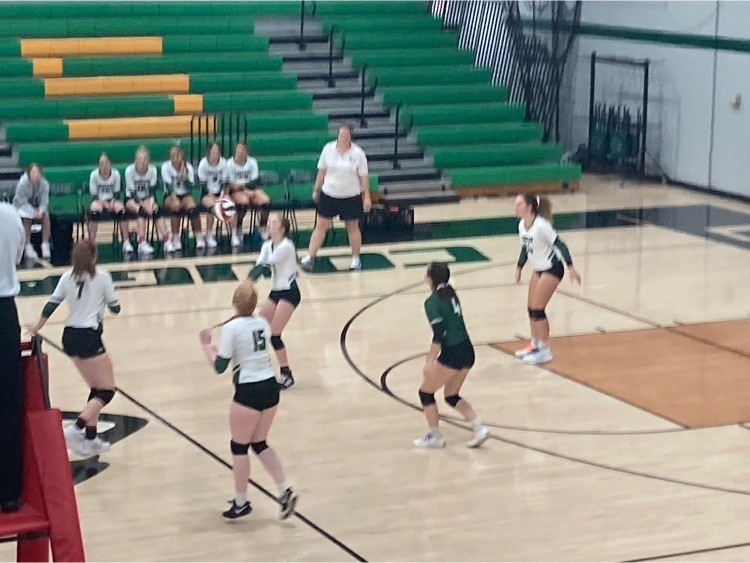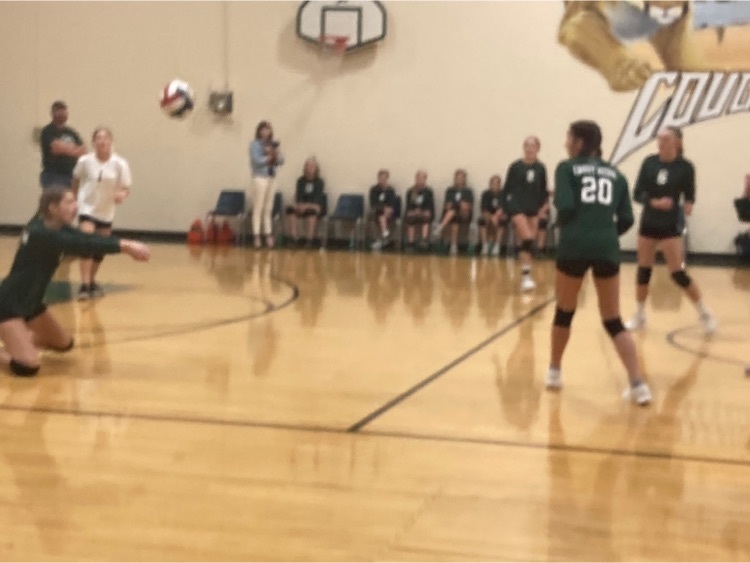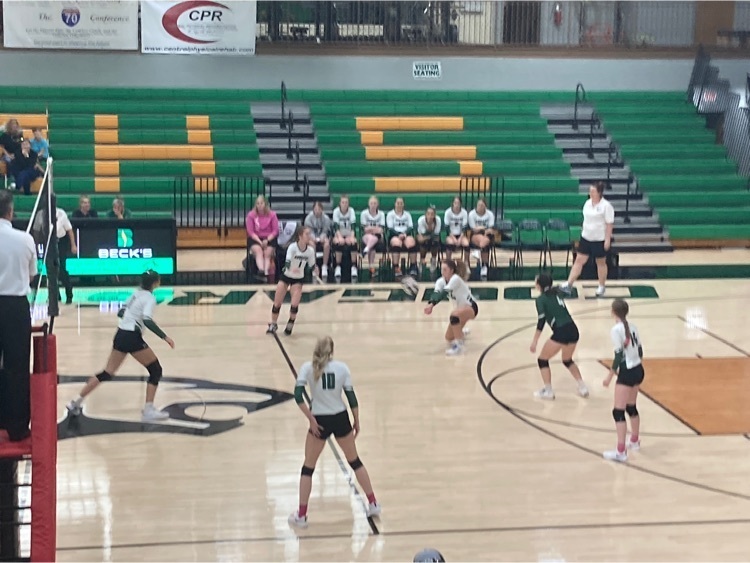 Tomorrow (Friday 10/7) is the last day to sign up for the Mini Cheer Clinic being held next week.

Grandparents' Day Information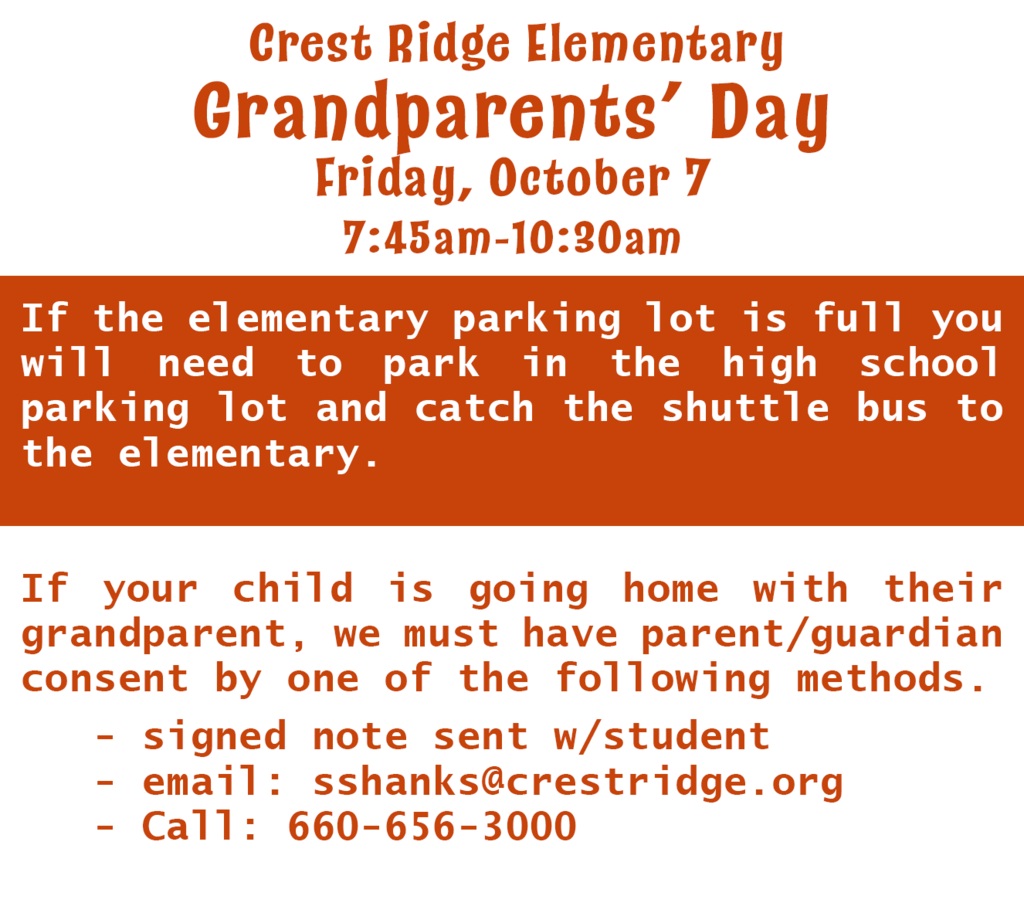 High School students who have been contacted about helping with grandparents day, please park in the high school parking lot and walk over to the elementary. Also, please be at the elementary no later than 7:45am. Thank you


CRE Newsletter, 10/5/22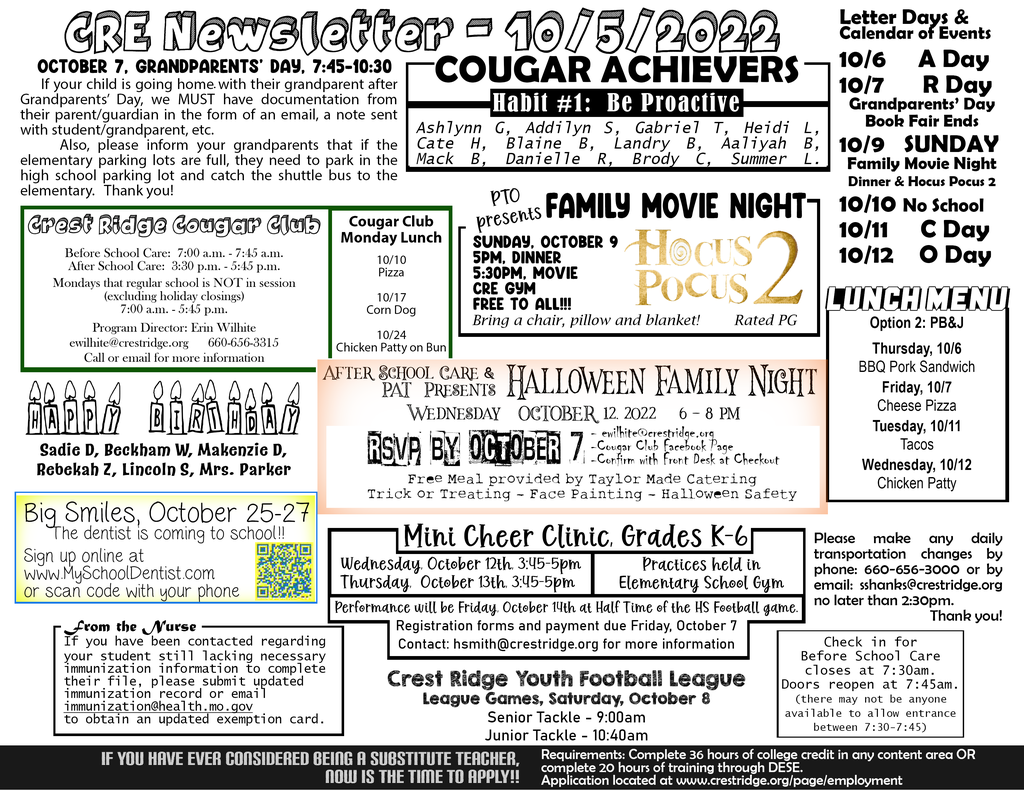 Attention Crest Ridge Community members: Please consider signing up to be a substitute teacher. There is a need. The requirements include a minimum of 36 hours of college credit in any content area OR you can go to the DESE website and complete the 20 hours of training for certification. If you are interested, you would then just need to apply. Thank you for considering this opportunity!

Attn K-6th grade students: Mini Cheer clinic forms will be going home today. Forms need to be returned by Friday 10/7. Practices will be Wed. 10/12 and Thurs. 10/13 afterschool and a performance on Friday 10/14 at the Varsity football game. You can find additional information on the enrollment form.

CR Youth Football October 8th here at Crest Ridge SR Tackle 9:00am followed by JR Tackle 10:40. Come join us for the action.