Eat tasty food. Help support the NHS. Best plan ever...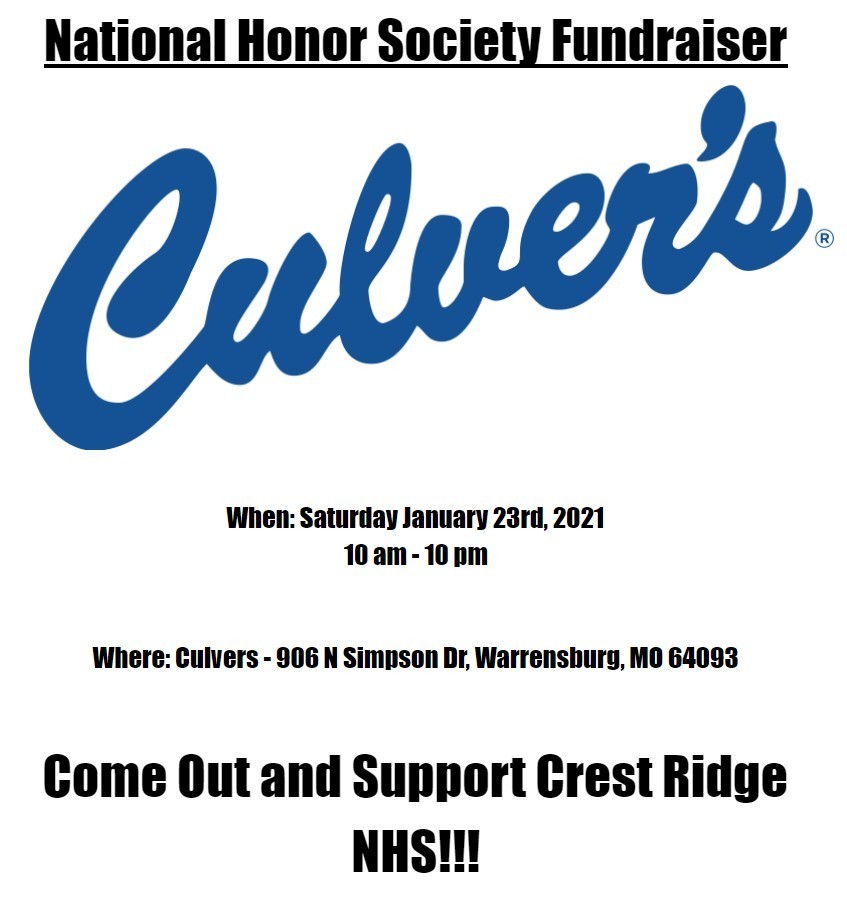 JV Basketball tomorrow at Santa Fe has been cancelled

Tonight's basketball games vs. Wellington have been rescheduled for Monday 1/18. 3:00 JV Girls, 4:15 JV Boys, 5:30 Varsity Girls, 7:00 Varsity Boys

Cougar Club Before School Care will not be open this morning due to the delayed start.

Crest Ridge will have a 2 hour delayed start today on Friday, January 15th due to inclement weather moving through our area. Schools will open 2 hours later than normal, bus routes will run 2 hours later than normal.

CRE Newsletter January 13, 2021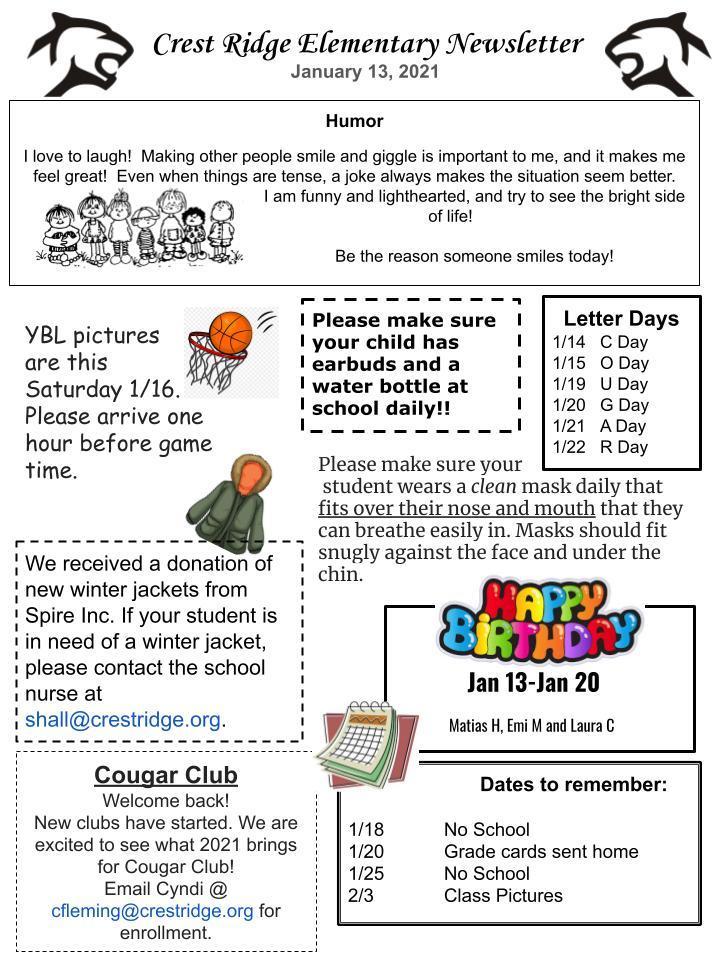 Fans attending the JV games at Midway tonight will need to sign in at the gate in lieu of tickets.

Crest Ridge Basketball at Concordia this evening. Varsity Girls play hard but fall short of a victory and Varsity Boys dominated all night.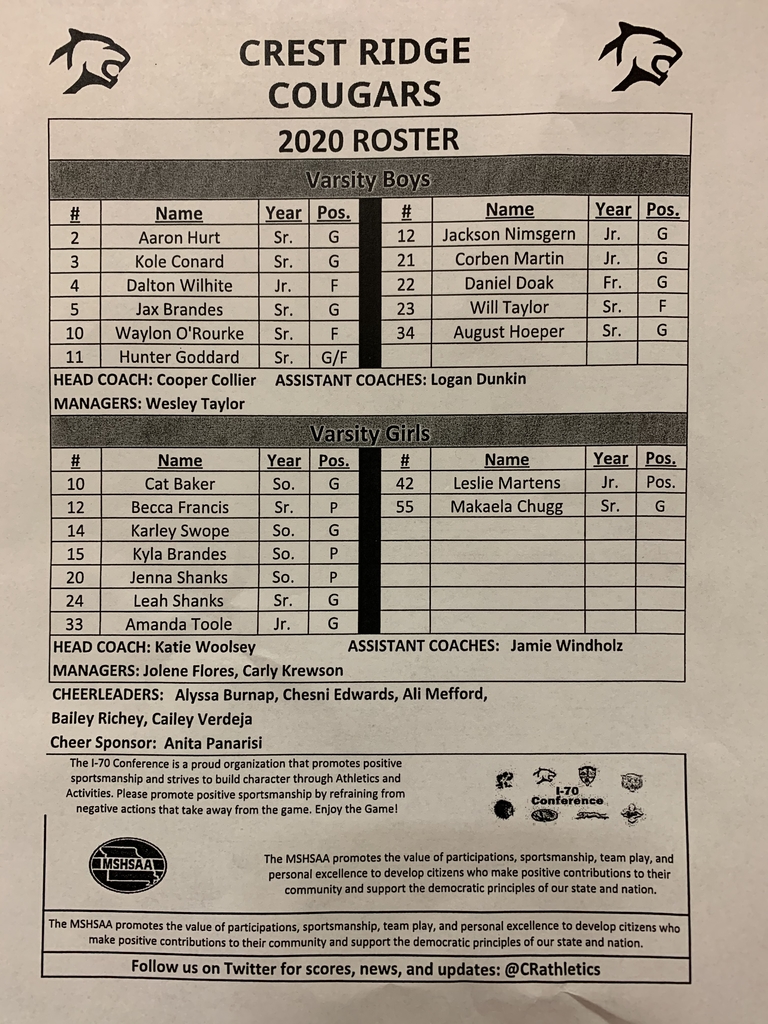 December Logo Face Mask order has arrived. If you ordered mask, stop by the secondary office to pick them up.

Basketball at Lone Jack this evening where 50 attendance tickets were made available for home team families and 0 for the Crest Ridge visiting teams, JH girls lose 11, JV boys fall short by 7, and varsity girls struggle to stop a second half Mule run and are defeated by 10. Varsity boys expand their lead throughout the second half and whoop the Mules by 16.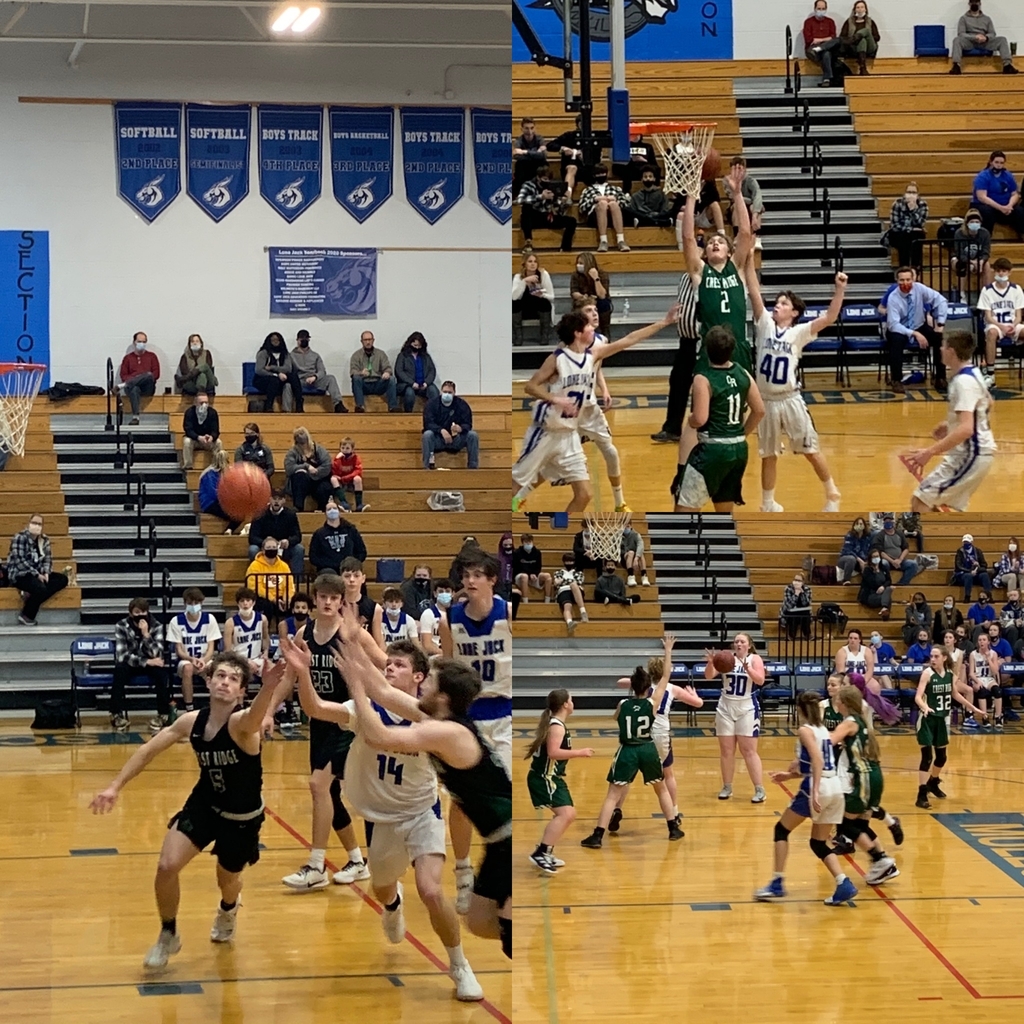 Test

Reminder to spectators: Due to Jackson County restrictions, NO in person attendance is allowed at the game tonight at Lone Jack. They will live stream on the Lone Jack Athletes Facebook page.

Congratulations to August Hoeper for scoring his 1,000 point during the 1st quarter of last night win over Sherwood.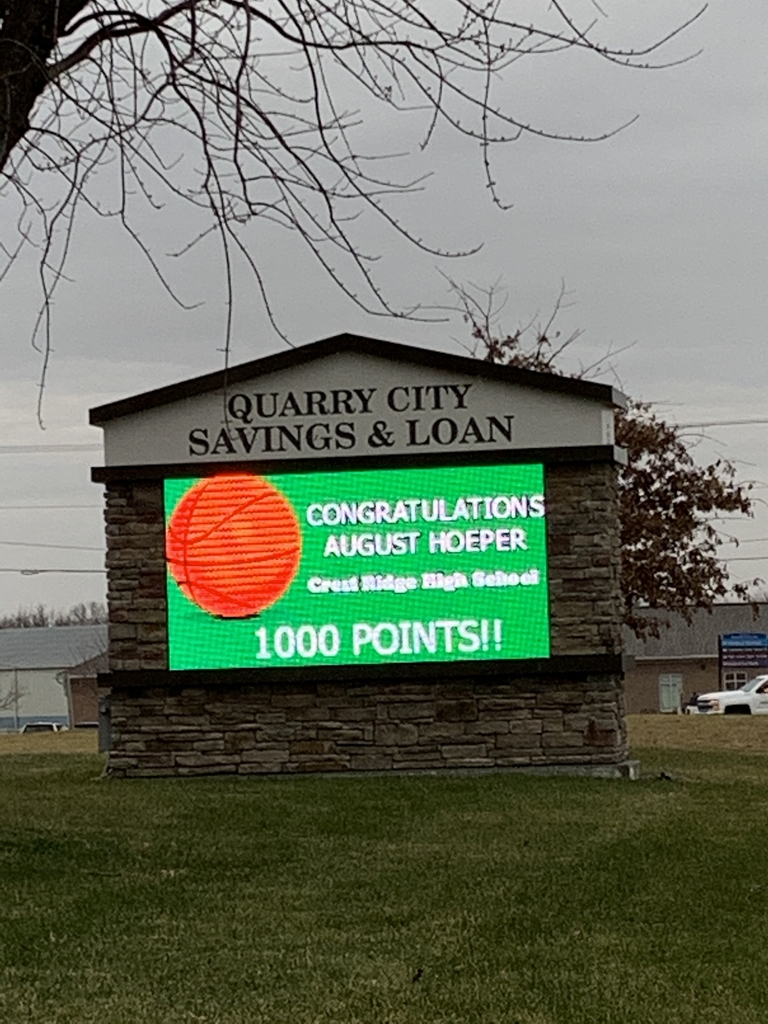 CRE Newsletter 1/6/21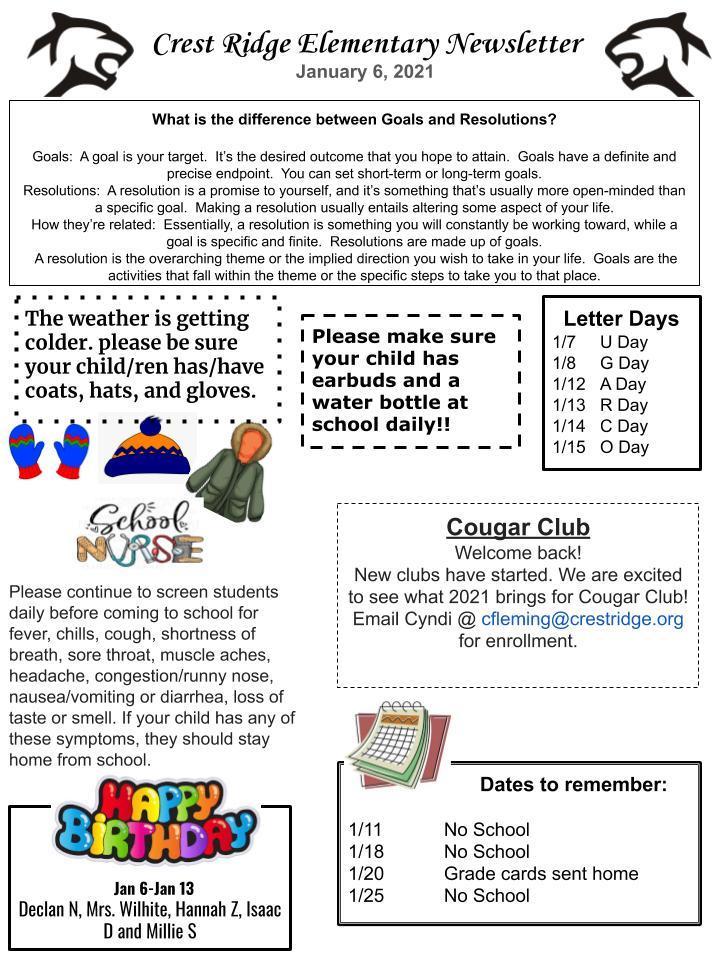 Cougar Club is now offering Drama for middle school students. Drama will begin January 14th. Students must be enrolled in Cougar Club before attending.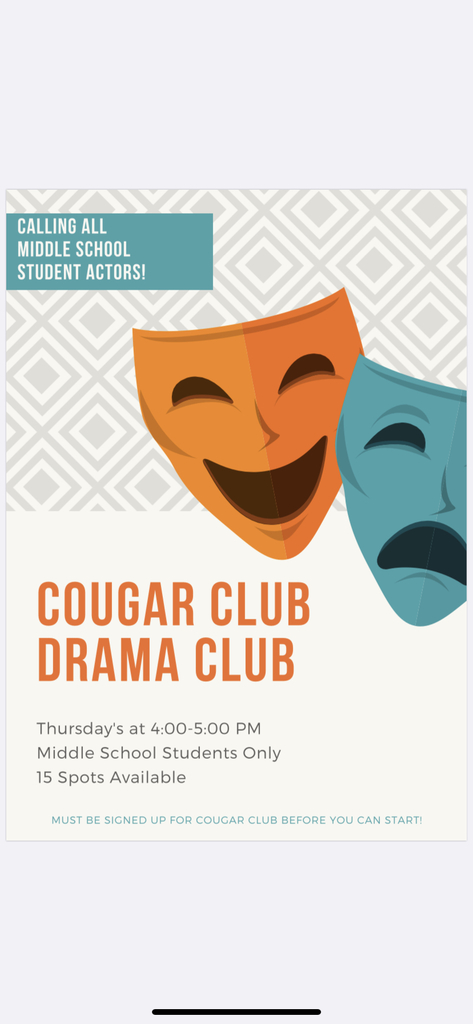 CRHS game schedule additions for Wednesday 1/6: 5:30 JV Girls, 6:45 JV Boys. Games will be played at Crest Ridge

CRHS Game Schedule for Tuesday 1/5: 4:30 JV Boys BB, 5:45 Varsity Girls BB, 7:00 Varsity Boys BB
Bus #4 is running 15-20 minutes late.