Girls BB @ Tipton tonight has been canceled.

Crest Ridge Schools will be closed on Tuesday, February 9th due to poor road conditions and cold temperatures. This closing includes before school and after school care.

Congrats to the following on Area FFA Awards: Spencer Vossler : Area Star in Agriscience & Agriscience: Animal Systems (to state both areas) Cooper Hamlin: 1st Place Area Proficiency : Swine Production Placement Wesley Marten: 2nd Place Area Proficiency: Ag. Mechanics Design & Fabrication Area FFA Degrees: Paige Hobbs Braden Summitt Jaron Terry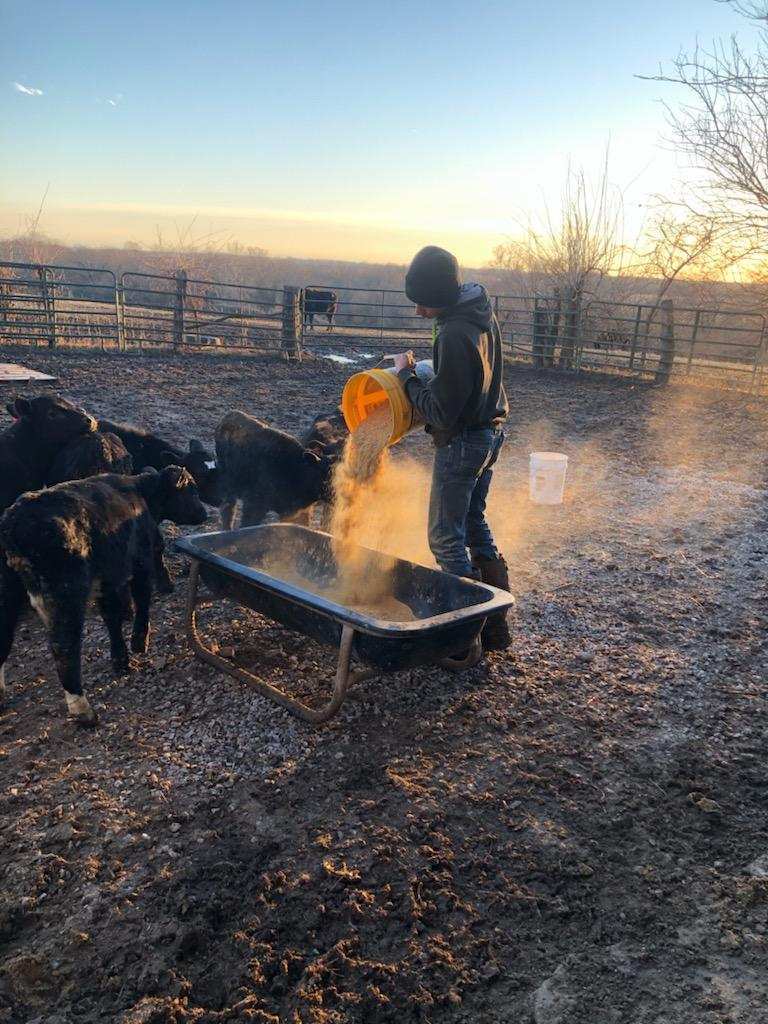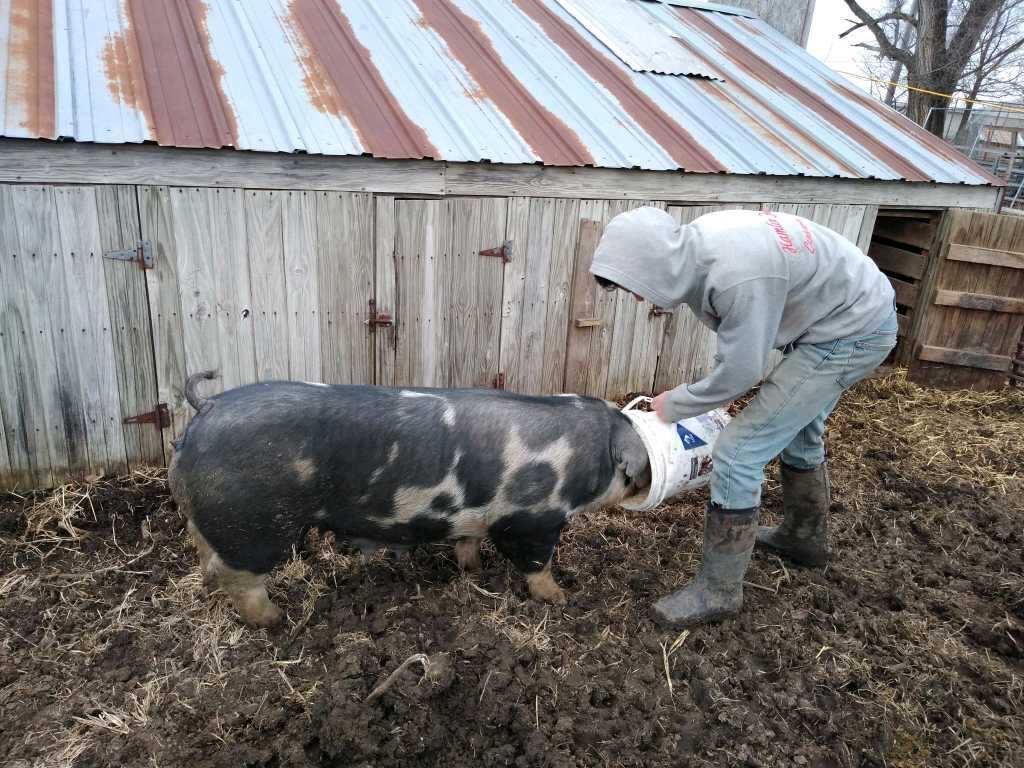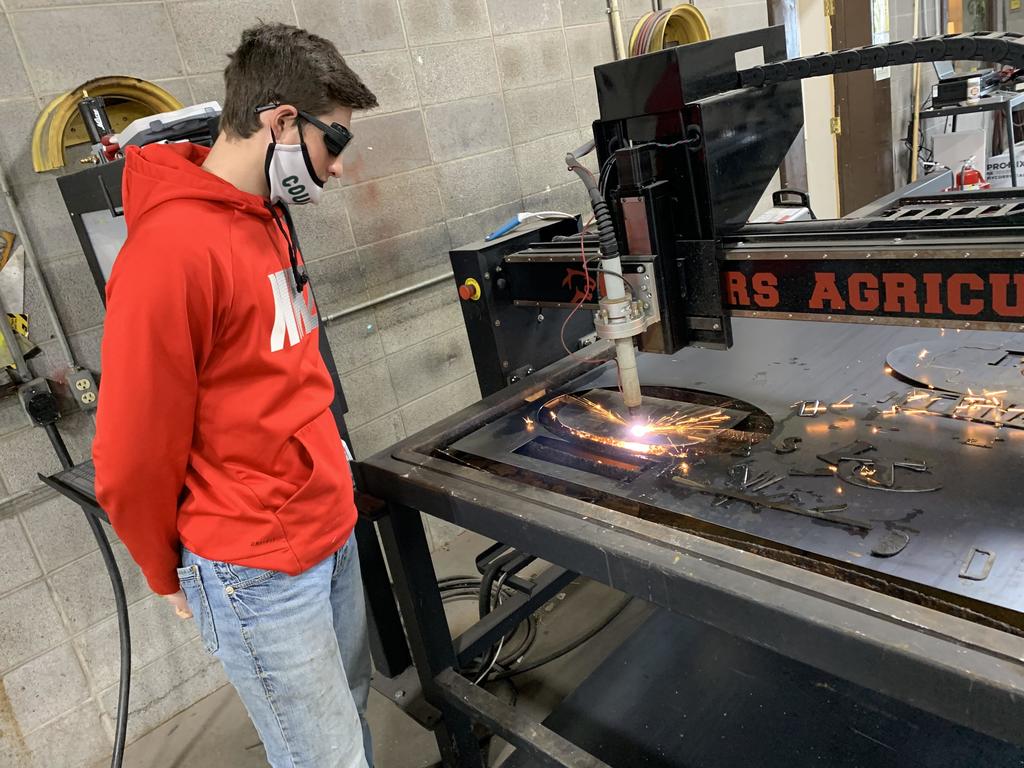 CRE Newsletter-2/3/21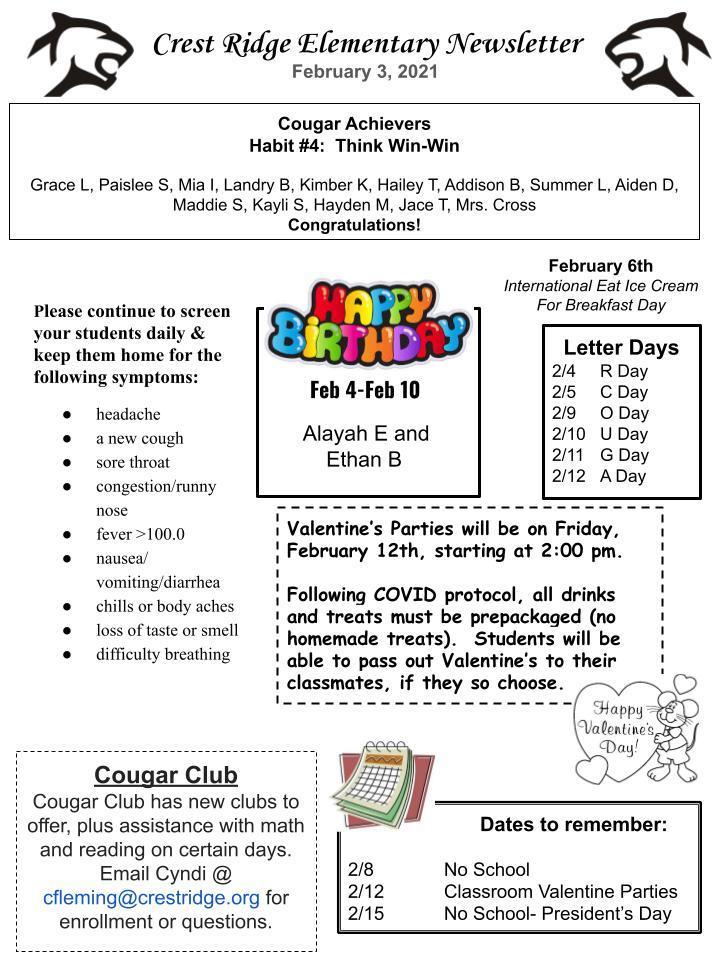 Elementary and Middle School Students will have their classroom group pictures taken tomorrow, Wednesday, February 3rd. To order a classroom GROUP photo go to:
www.inter-state.com/order
Code: 57293C Also, any student who did not get their picture taken in the fall may get their picture taken tomorrow.

Due to limited players at Orrick today, the JV boys will only be 2 quarters tonight. Game time will still be 4:30. This moves varsity girls start to approx. 5:15. Reminder attendance is strictly by ticket only.

CRHS Basketball Tuesday 2/2 @ Orrick 4:30 JV Boys Full game/Varsity Girls/Varsity Boys; Friday 2/5 @ Santa Fe 4:00 Girls JV full game (Aux Gym) followed by Full JV boys; Main Gym 5:30 Varsity Girls followed by Varsity Boys.

Congratulations to the Crest Ridge Boys Varsity Basketball team for winning the Championship game of the Quarry City Cougar Classic and to Will Taylor and August Hoeper and Leah Shanks for making the All Tournament teams. August also earn the honor of tournament MVP.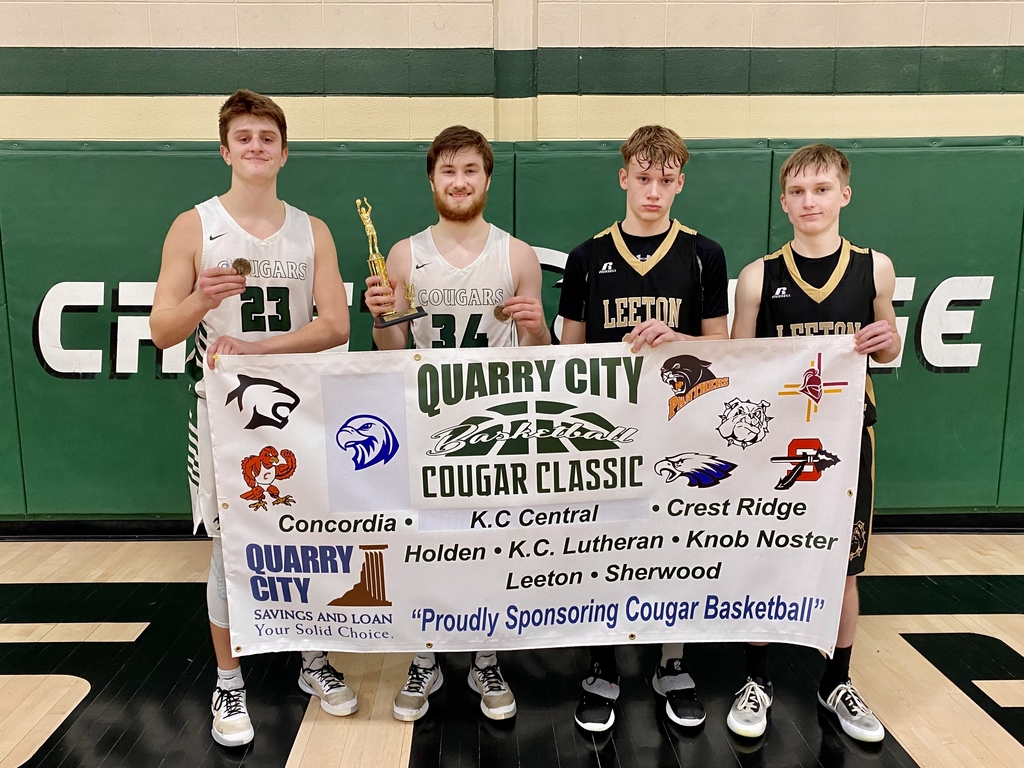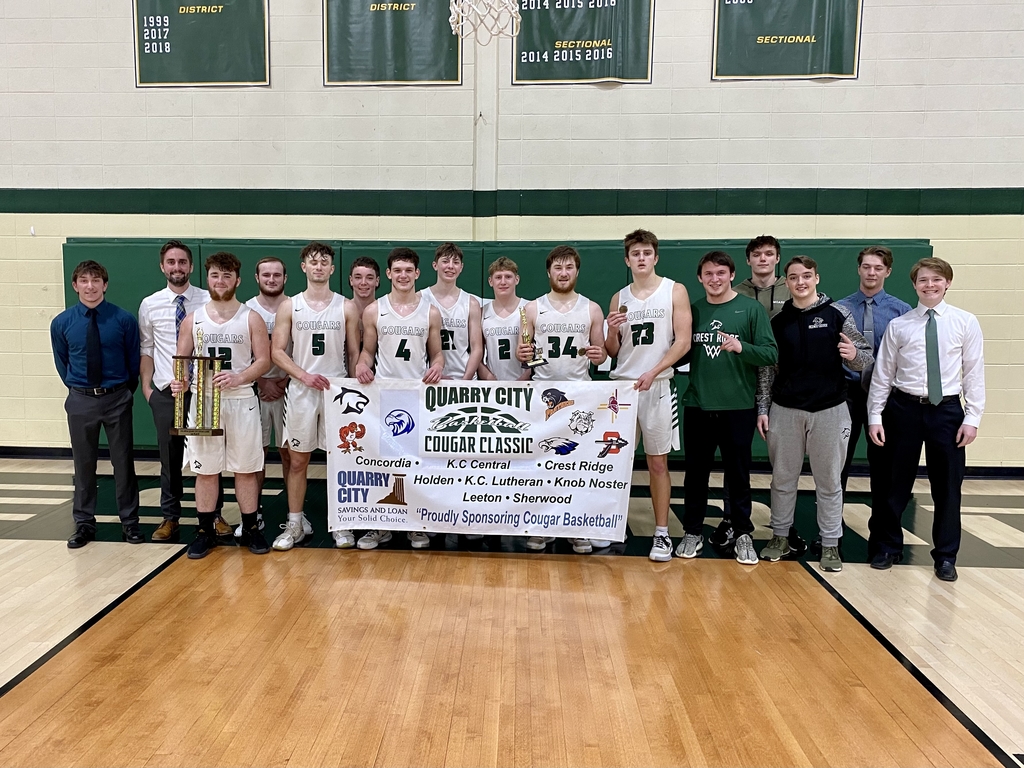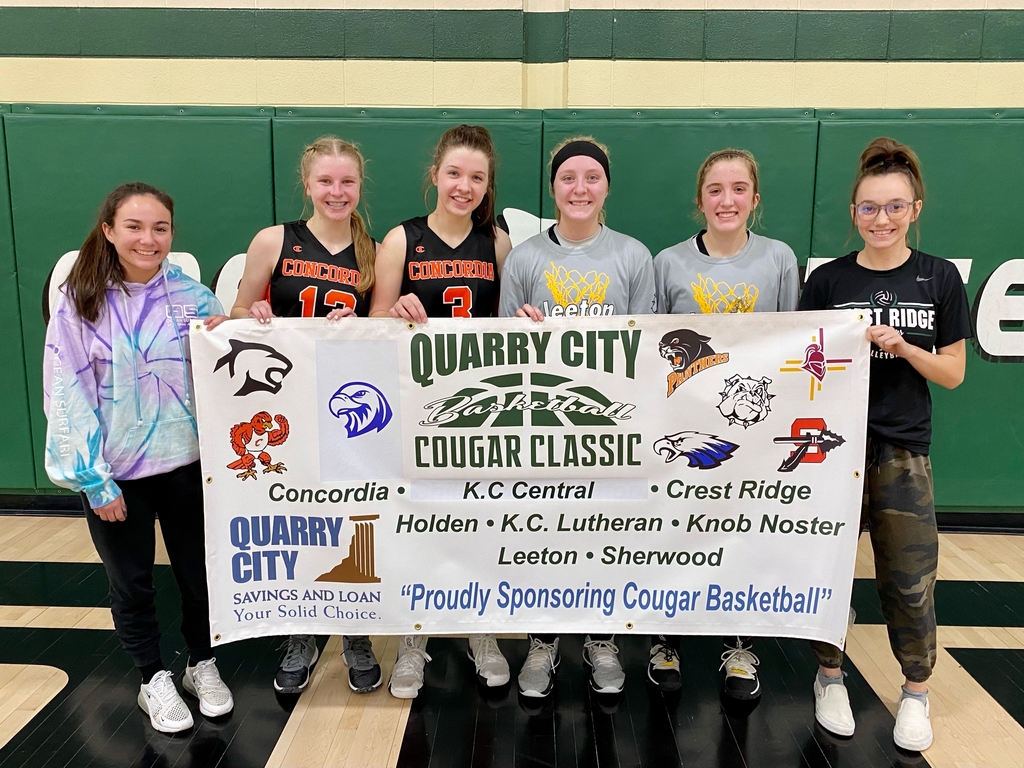 If you are heading out to the boys Championship game tonight. Don't forget we have Taylor catering delicious pulled pork sandwich's here at the ball game as a good dinner choice.

Congratulations to the Crest Ridge Lady Cougars as the winners of the consolation game! Picking up 2 good wins this week.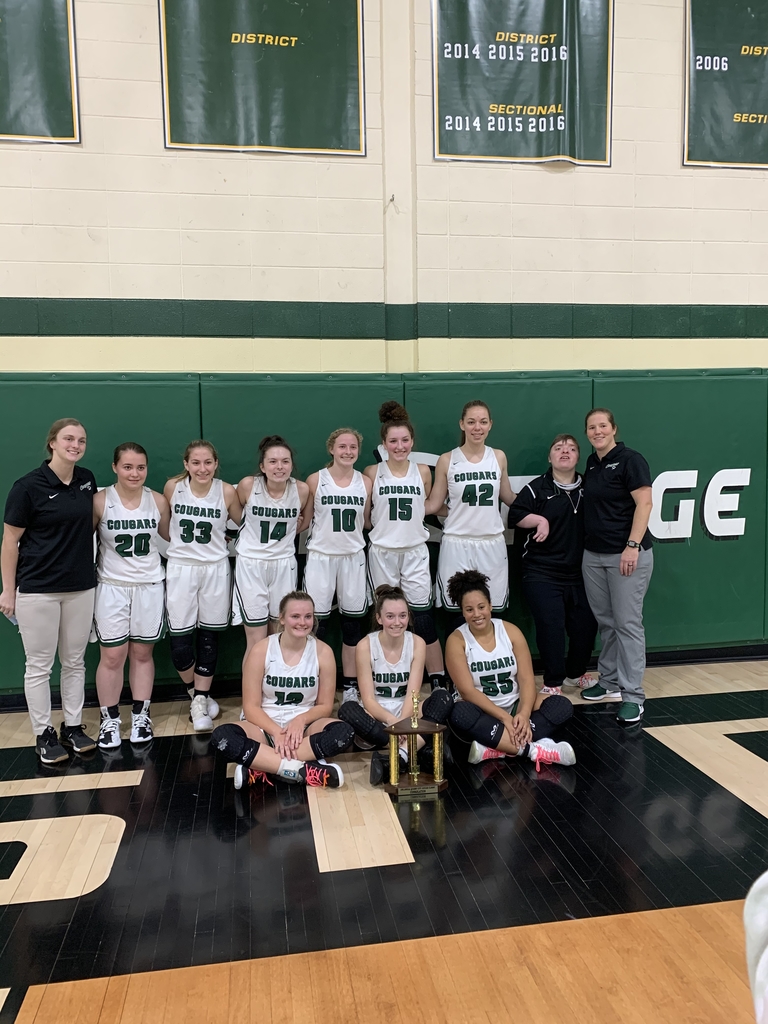 Crest Ridge Game Time Thursday 1/28 6:00 MS Gym JV Boys; 8:00 Varsity HS Gym.

Quarry City Cougar Classic update for tonight. 5:00 Crest Ridge V KC Lutheran; 6:30 Leeton v Knob Noster. Tomorrow's schedule will be posted later.

Crest Ridge Schools will be closed WEDNESDAY, January 27 due to poor road conditions.

Congratulations to senior Valentina Jaeger who was selected as first chair double bass in the West Central Missouri Music Educators All District Orchestra! 🎶🎻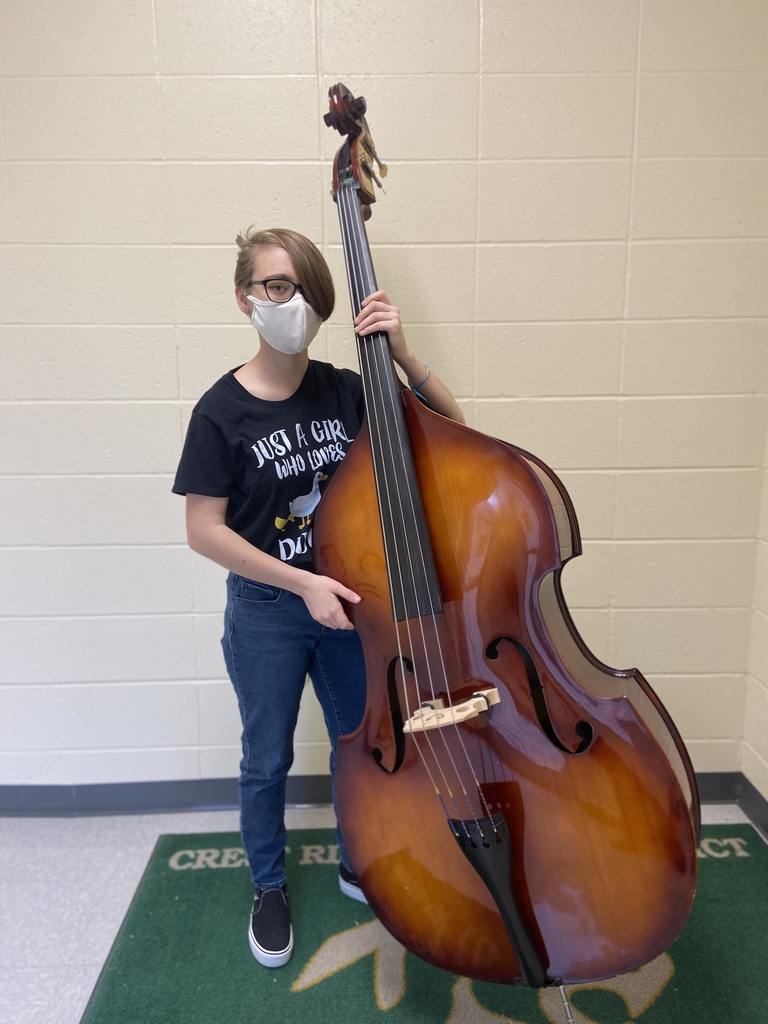 Updated Quarry City CC Boys Bracket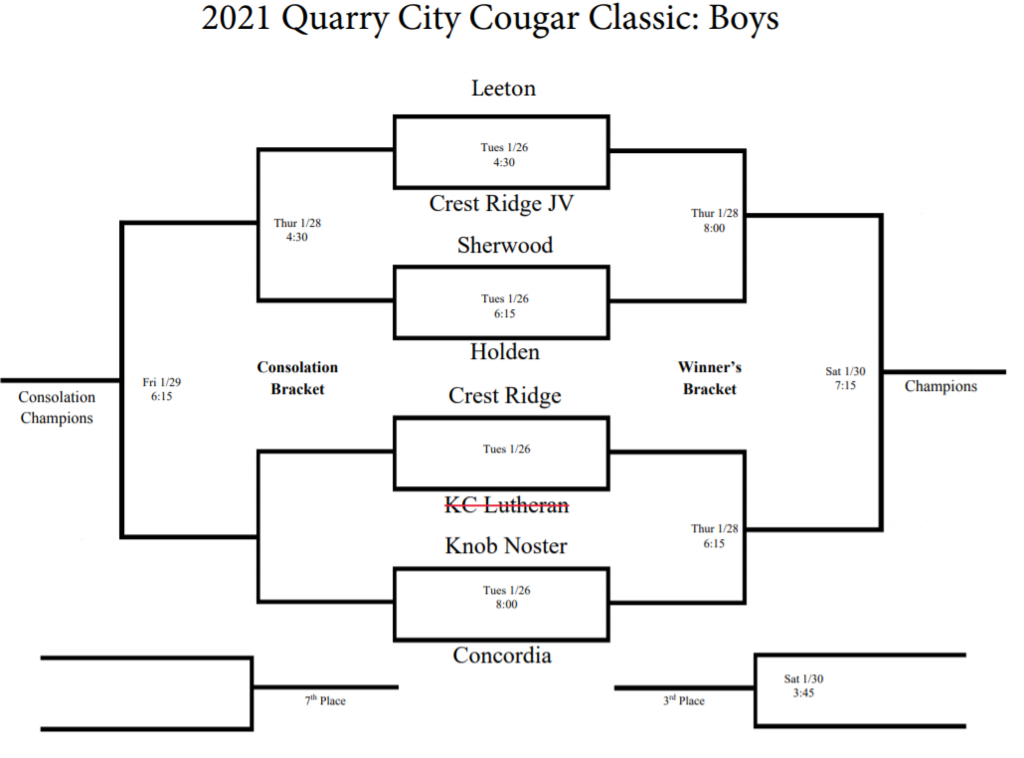 Quarry City Cougar Classic Girls Bracket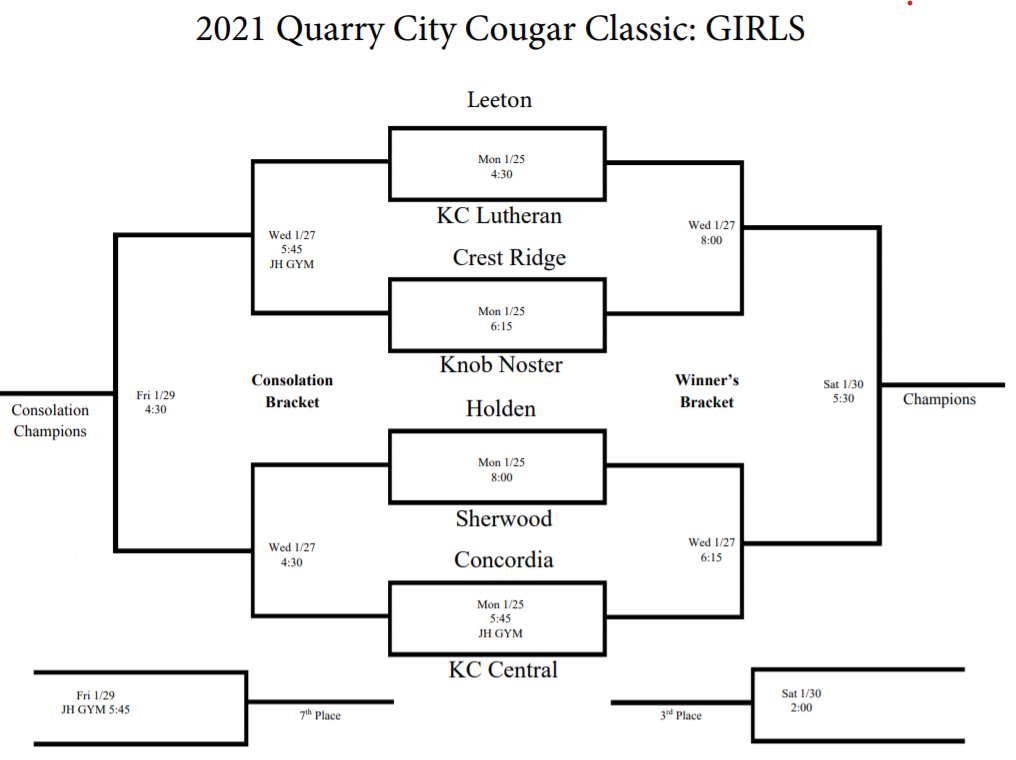 Tournament Safety Precautions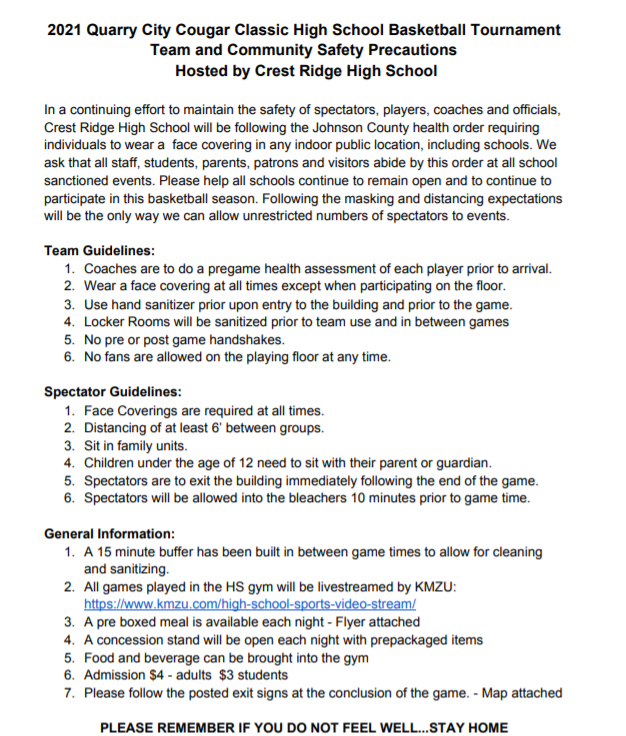 CRHS Today's fundraiser at Culver's is from 5:00pm-8:00pm

CRE Newsletter 1/20/21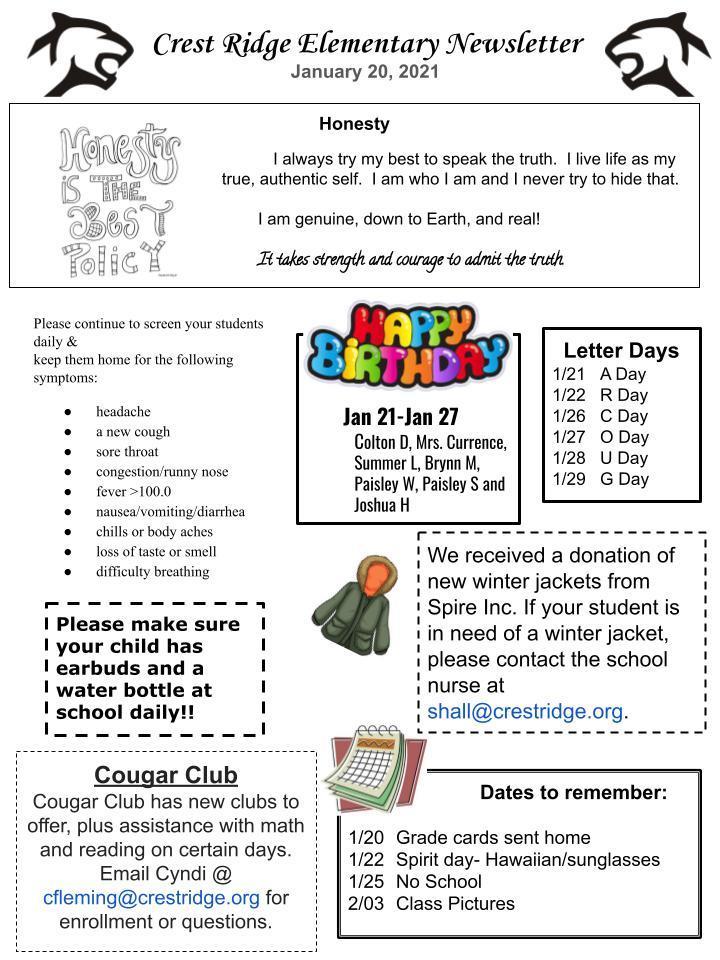 CR Basketball tonight: Due to quarantines at Lexington the game schedule tonight has been changed to the following: 4:45 JV Boys (full); 6:00 Varsity Girls; 7:15 Varsity Boys